1 to 10 of 60 Customer Testimonials
---
26th Feb 2017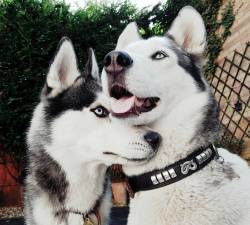 Happy dog's stay at Greenacres Farm
My dogs have just returned from a long weekend stay at Greenacres Farm. Thank you ladies for looking after them like they're your own. I am so happy I found you. It is so nice to go away without worrying about your pet's welfare when they are left at Greenacres. I would not hesitate to recommend your kennels to anybody who is looking for somewhere to board their pets. You keep my dog's safe, happy, warm and loved, what more could I ask for.

by Alessandra Martin, Cambridgeshire
---
4th Aug 2016

Bronsons first holiday
Would like to say a massive thank you to Mandy and her team for taking such good care of our boy, Bronson. He had a wonderful time, especially spending time with his siblings. It was lovely to receive regular updates and pictures of Bronson enjoying his holiday. It helped ease our minds and make our first time apart a little easier to bear xx



by Joanna Inwood, Northamptonshire
---
3rd Aug 2016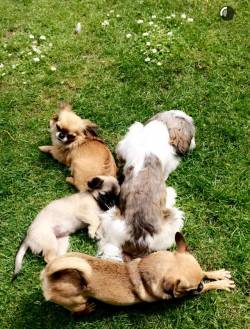 Huge Thank You!
I would like to thank Mandy and her team for looking after our 4 little dogs!! Girls have never been in kennels before and this was a huge wrench. Regular contact and updates from Mandy on how girls were settling in, which was a huge piece of mind. Girls were all very happy, therefore will be using "Greenacres" again, with no hesitation!! Ruby, Milly, Mitzeee and Minky will be back.. Thank You!!

by Sarah Charge, Cambridgeshire
---
3rd Aug 2016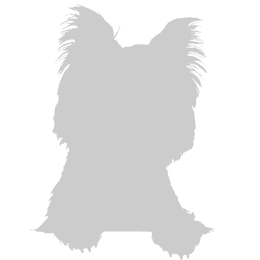 Going the extra mile
Our 2 dogs Lola and Jenna went to Greenacres for a weeks boarding. Jenna, being a rescue dog was very nervous of people. Mandy spent a lot of time gaining her confidence. When we picked them up they were happy and clearly adored Mandy. The lengthy text updates on how the girls were getting on was so reassuring. We would have absolutely no hesitation in taking them back Rod and Sue

by Sue Mepham, Cambridgeshire
---
1st Feb 2016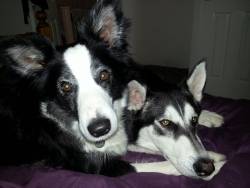 Greenacres Kennels AKA Holiday Home!!!
What else do you need to know? - you arrive at the kennels and are literally dragged down the driveway by dogs eager to arrive and play with their surrogate mum!!! Cared for, cuddled and spoilt by Mandy, I can't praise her highly enough. She always has time for a chat and is especially good at settling first timers staying at kennels into their new 'holiday' home. I never worry anymore when leaving our three - she has their personalities off to a t and this reflects her obvious care and attention to detail, which she shows for every one of her charges. Thank you for providing such an excellent facility.

by Yolande Lee, March
---
15th Dec 2015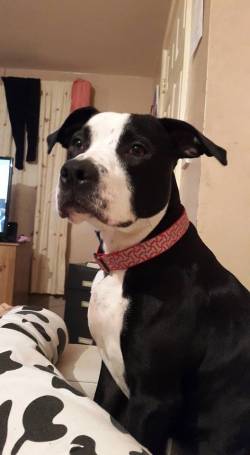 Layla's first stay
Would like to thank Mandy for taking care of our Layla. She had a great stay and was looked after brilliantly. The kennels are always clean and heated and I know she wanted for nothing while being in their care. Much appreciated and will be recommending to other and will continue to use these kennels for the forseeable future.

by Melanie Moyle, Wellingborough
---
20th Feb 2015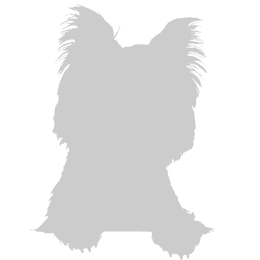 Ghillie's first stay
Thank you Mandy at Greenacres Farm for my first visit. Your passion for us 4 legged family members really came across when you sat with me and gave me cuddles to help me settle in after mum dropped me off. And also for texting to say how I was doing. She worries that I miss her too much but with all the playtime and treats I hardly had time to do that! In the words of Arnie "I'll be back" - can't wait to run around the fields with you love Ghillie.

by Susan Mulhern, Cambridgeshire
---
29th Jan 2015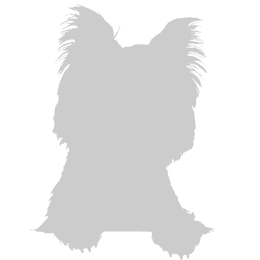 Excellent Kennels And Staff
This was my first experience of kennels for my two German Shepherds Alfie And Riley. Because of the dogs past experiences I was reluctant to kennel them. I found the Greenacres Farm Kennels from the boarding kennels.org website. After reading through the testimonials on the website I gave the kennels a ring. I was immediately put at ease by Mandy. We chatted for some time about all things dog related. I duly booked the dogs in.

We were all very warmly welcomed, Mandy had lots of time for us.The kennels were everything I could have expected, great facilities, lovely surroundings. The dogs were soon at ease and completely happy to mill around the reception area. They both trotted off quiet happily to there kennels.

When I collected the dogs Mandy spent time to talk me through how the dogs had settled and what they had been doing all week. The dogs were happily playing in the yard. I was so relieved that the dogs had been well looked after like one of there own dogs. I will definitely be using the kennels again and would recommend Greenacres farm Kennels to any one looking for Kennels.

Big thank you to Mandy and staff for making our dogs stay a very happy one.



by Sue Peachey, Cambridgeshire
---
5th Aug 2014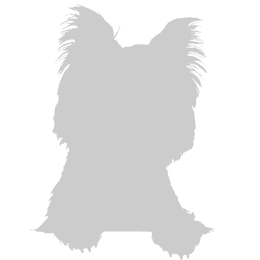 Fantastic service...they love our dogs as much as we love them
We have been boarding our 2 rough collies at Greenacres for several years now. Mandy and the rest of the staff always dote on them and make their stay a happy and contented one. This time we left them for 10 days and when we returned they had groomed them, as they were moulting, but would not accept any additional payment. This is above and beyond our expectations! We will continue to board our dogs at Greenacres and recommend you to others. Many thanks Joanne, Chris, Poppy and Chester

by Joanne Page, Cambridgeshire
---
29th Jul 2014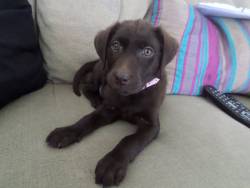 Excellent Choice!
Our puppy Nina has stayed at Greenacres twice once overnight and again when we recently went on holiday for eleven nights. I would have no hesitation in recommending Greenacres. On both occasions when we have collected Nina she has been very happy and contented. We will definitely be using Greenacres again in the future.



by Karen Boon, Cambridgeshire
---