| | 2020 | 2019 | 2018 |
| --- | --- | --- | --- |
| Views: | 4578 | 1263 | 1000 |
| Website: | 1135 | 515 | 492 |
Welcome to Greenacres Farm

Puddock Road, Warboys, Cambridgeshire PE28 2UB
About Us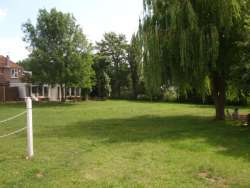 Greenacres Kennels is a family run kennels and cattery, operated by people who are animal lovers themselves and who take pride in the care they provide to the dogs and cats and the service they give to all of their customers. FIVE STAR LICENCE RATING !! The highest rating for the best kennels and cattery !! We are in a quiet rural location, with purpose built facilities. Please come in and have a look and a chat with our staff anytime during our opening hours before you book your pets in to stay with us. There is no need to make an appointment to visit our kennels, just turn up.
We look forward to meeting you.

Opening Hours & Visiting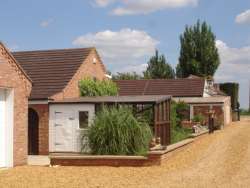 We are open 9am to 4-30pm Monday to Friday. 9am to 12 noon Saturday. Closed Sundays and bank holidays.

Staff & Knowledge
We have 6 full-time staff working in our kennels.
Our staff ratio is:
1 Staff : 5 Kennels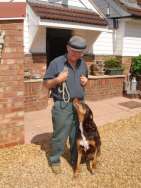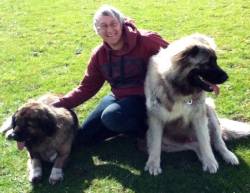 About our staff, knowledge and experience:
We have staff working at the kennels who have been looking after and training dogs for most of their working lives, their vast experience is one of the reasons why our kennels has been so sucsessful over last 20 plus years that we have been in operation. We operate an on going program for education and training including qualification enhancement and improvement and to keep our staff up to date with all regulation requirements and alterations as they happen to ensure that we are fully up-to-date at all times with current legislation and best trading practices.
Our Kennels
We have
32 Kennels

with Attached runs:

Covered runs:

They were built in 1992 and are licensed for anything up to 40 dogs (maximum).


We're proudto say we have a maximum of 8 kennels in any one building.
(The ideal is a maximum of 20 kennels in a building, as the less dogs, the calmer & quieter it is)




We're proud to say we have a maximum of 10 kennels in any section of any building.
(The ideal is a maximum of 10 kennels per section)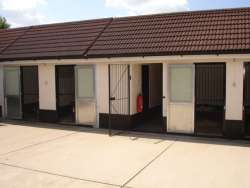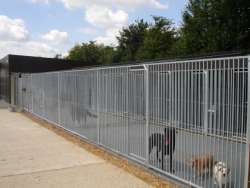 Our kennels vary in size, as we have different pens for different dogs, ie. smaller pens and runs for smaller, shy & nervous pets, to pens which are much larger, with huge open air runs that suit bigger dogs and those dogs who live outside at home.
WE ALWAYS LET THE PET OWNER SPECIFY THE TYPE OF ACCOMODATION THEY WANT FOR THEIR PETS.AND THEY ARE WELCOME TO VIEW ALL PENS BEFORE BOOKING.
About our Kennels
FIVE STAR LICENCE RATING FROM HUNTINGDON COUNCIL NEW RATING SCHEME !! The kennels brick built cavity walls and insulated roof spaces proper tile roof, we can centrally heated in winter and each kennel has its own individual individual heat lamp for use with pets that require Heating at all times. The kennels and yard are very secure with automatic CCTV for security and full-time security staff. The kennels all have double doors inner doors being open metal grills for daytime ventilation and the outer doors are lockable steel doors with shatterproof glass inserts for light. Our large very spacious kennels can accommodate up to 4 dogs per kennel but we never put more than one dog in a pen unless this is specifically requested by the owner of the pets, this will only be done if the pets are from the same family and live together normally in their own home.

Dog Exercise & Play:
Dogs get out of their Kennels for exercise:

We're proud to say dogs DO get out of their kennels here.
We know how important it is (mentally and physically) for dogs to play, sniff, run around and stretch their legs.
In other words, for dogs to be dogs!


About dog exercise with our Boarding Kennels: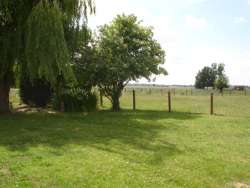 Dogs are excercised in our enclosed secure paddocks, on or off lead as required by the owners, twice dailey, or as required by the dogs individual needs. In poor weather, we have all weather excercise areas to use.

Dog Walks/Exercise/Playtime with Staff:
Dogs exercised by staff:
60 minutes

of walks/exercise with staff provided daily

We're proud to say we offer walks/ exercise/ playtime WITH staff.
We know how important it is for dogs to have our company one-to-one.
It's much more fun!


About dog walks/playtime with staff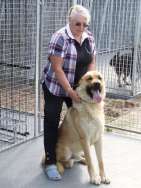 The kennels are situated in a quiet rural area which means that we can also walk dogs on lead on an extensive area of tracks and bridle ways.
Dog Care
Welfare & Settling In
| | |
| --- | --- |
| Comfort items from home allowed: | DAP Therapy used: |
| We're proud to say we DO allow & encourage comfort items for dogs. We understand how important it is to help your dog relax and feel settled quickly, more at home with us. This is such an easy way to comfort your dog. After all, we all love our home comforts don't we?! | |
Our policy on comfort items: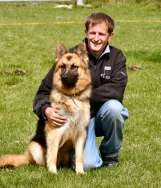 You are welcome to bring anything from home that will make your pets stay more enjoyable, we provide everything required for a comfortable stay for your pet but you are course allowed to bring their own bedding, and toys et cetera that will make him feel at home.

---
Diet
Will you feed the same diet as at home:

We're proud to say we DO offer to feed your dog the same diet as at home.
We understand how important it is to help your dog settle in quickly and easily without any digestive problems that would be caused with a change of diet.

Will you feed special/prescription diets:

Will feed natural/organic diets:
---
Caring for Dogs
Care of Easy-going & Steady Dogs
We have an extensive range of kennels, some of which are situated in a quiet area away from the main yard which allows us to provide suitable accommodation for quiet or shy dogs that do not like to be in close proximity to other animals, we check with all owners who are new to us to find out which accommodation the dog would prefer prior to booking.
---
Care of Active Dogs
We have 5 acres of secure Paddocks on site to provide the amount of exercise needed for all types of dog including those that require more than usual exercise and activity, we always check with new customers the level of exercise usually undertaken with their pet and we can tailor the exercise regime to suit.
---
Care of Daycare/creche Dogs
We offer daycare for cats and dogs from just one day ( for shopping, hospital visits etc. or any length of daycare stay for working owners etc. please call us and discuss your requirements.
---
Dogs with Special Needs
Separate, quiet section available:
About our care of special needs dogs: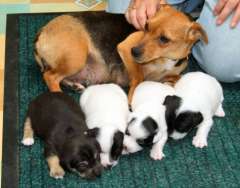 we have the necessary facilities and expertise on site to cater for adults with special needs including the administration of medicine and therapeutic exercise, we also operate a pet transport service that can take your dogs for veterinarian appointment et cetera whilst in our care. Just make your requirements known to us at the time of booking to allow us to program this in.
Age considerations:
| | |
| --- | --- |
| Puppies | |
| Senior Dogs | |
| Elderly Dogs | |

We care for dogs with:
| | | | | |
| --- | --- | --- | --- | --- |
| Allergies/ Allergenic | | | Digestive Problems | |
| Arthritis/ Arthritic | | | Disabilities | |
| Blindness | | | Heart Disease | |
| Convulsions/ Seizures/ Epilepsy | | | Kidney Disease | |
| Deafness | | | Nervous/ Sensitive/ Separation anxiety | |
| Diabetes/Diabetic | | | Skin Problems | |
Services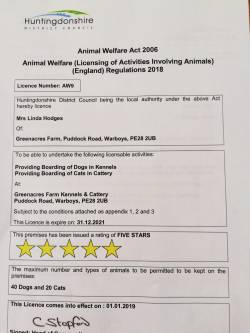 HIGHEST FIVE STAR LICENCING RATING. We also offer daily dog and cat care where customers bring in their pets in the morning before going to work, and pick up in the evening after work, Monday to Friday. We can offer this service both short and long term with very attractive rates for long term customers. Please ring for details and costs. Please contact us for a price.

| Services for Dogs: | Other Services: |
| --- | --- |
| Collect & Return, or Dog Chauffeur Service | Pet Supplies |
| Grooming Service (professional option, full bath & cut) | Cattery (Cat Boarding) |
| Hydrotherapy | Small Animals Boarding |
| Webcam Service | Stables |
| Send updates while you're away | |
5 Guests
Guests Gallery
---

3rd Feb 2022




Little Puppy Bonnie

Our latest lovely addition, Bonnie, a gold Labrador 💕💕💕💕

---

3rd Feb 2022




Furry Giants

These beautiful guests were boarded with us after the owners were disappointed with previous kennels, they were a pleasure to have them in our care!

---

11th Dec 2015




German Shepherd Dogs Jet And Ice.

two lovely German Sheppherd puppies, Jet and Ice, they both love playing football !!

---
2 News Articles
Latest News
---

30th Jun 2009


GREENACRES SPECIAL SERVICES

One of the most unusual guests that we have had stay with us was" ARNIE" a young boxer, who fractured his neck when he ran in to a glass door at his home.
He was operated on by the RVC in Cambridge, and was in a plaster cast from his neck down to hit tail !.
His owners, who could not give him the 24 / 7 care that he needed, asked us to help. We cared for Arnie for six weeks, he could not feed or go to the toilet without help for this time, due to the plaster cast, and needed constant supervision.
When the plaster cast was removed, we again looked after Arnie throughout his long period of aftercare, and he made a fine recovery.
The costs of the vet care, operations, aftercare etc. were astronomic over the total of 14 weeks, and were met by the clients insurance company, GOOD PET INSURANCE IS VITAL, FOR BOTH YOUR PETS WELFARE, AND YOUR BANK BALANCE !!!

---

3rd Feb 2022


KENNELS DISCOUNTS

GREENACRES KENNELS is pleased to offer a 10% discount to all new customers that mention boarding kennels .org when they make their first reservation.
We can also offer the same 10% discount on any bookings made by customers who are also customers of our sister company Fenland Rural Sports,( please bring your Fenland purchase receipts with you to claim your discount )

---
60 Customer Testimonials
Customer Testimonials
Some of the things our customers love us for...
26th Feb 2017

by Alessandra Martin, Cambridgeshire



Happy Dog's Stay At Greenacres Farm

My dogs have just returned from a long weekend stay at Greenacres Farm. Thank you ladies for looking after them like they're your own. I am so happy I found you. It is so nice to go away without worrying about your pet's welfare when they are left at Greenacres. I would not hesitate to recommend your kennels to anybody who is looking for somewhere to board their pets. You keep my dog's safe, happy, warm and loved, what more could I ask for.

---

4th Aug 2016

by Joanna Inwood, northamptonshire



Bronsons First Holiday

Would like to say a massive thank you to Mandy and her team for taking such good care of our boy, Bronson. He had a wonderful time, especially spending time with his siblings. It was lovely to receive regular updates and pictures of Bronson enjoying his holiday. It helped ease our minds and make our first time apart a little easier to bear xx

---

3rd Aug 2016

by Sarah Charge, Cambridgeshire



Huge Thank You!

I would like to thank Mandy and her team for looking after our 4 little dogs!! Girls have never been in kennels before and this was a huge wrench. Regular contact and updates from Mandy on how girls were settling in, which was a huge piece of mind. Girls were all very happy, therefore will be using "Greenacres" again, with no hesitation!! Ruby, Milly, Mitzeee and Minky will be back.. Thank You!!

---
Fees
Fees are per dog, per day (includes any tax)
for a Small Dog
for a Medium Dog
for a Large Dog
for a Giant Dog
Further Information
Please note. We do not raise our charges during high season periods, all holiday periods including all bank holidays are charged at our standard rate. Please note. WE DO NOT CHARGE VAT. IT IS IMPORTANT TO CHECK WITH KENNELS WHEN YOU BOOK AS THIS CAN INCREASE YOUR OVERALL COST BY 20% !!
Map, Directions, and Driving Distance & Time
Greenacres Farm Boarding Kennels,
Puddock Road, Warboys, Cambridgeshire PE28 2UB
Directions
From Warboys village clocktower. Go to the other end of the high street leaving the village pond on your right, at the end of the road, turn left, go to the fork in the road by the car repair garage STATION ROAD. fork left, follow road out of village past the landfill site on the left, at the bottom of the hill is PUDDOCK ROAD. from the bottom of the hill we are approx. 1 mile up on the left hand side of the road. If you need further directions please call us on 01487 823274 SAT NAV DIRECTIONS USE POST CODE OF THE KENNELS. PE28 2UB Please note that if you use the postcode to locate us it will take you approximately half a mile past Greenacres farm if coming from Warboys or half a mile before Greenacres farm if coming from the opposite direction
Contact
Bookings, Queries & Appointments
Linda & Mandy will be happy to discuss your queries about Greenacres Farm Boarding Kennels including bookings, availability, and making an appointment to visit.

Visit our Facebook page

Visit our website:

www.greenacresfarmkennels.com

Phone Linda Hodges & Mandy Tinsley
on 01487 823274

Please tell us you found us on BoardingKennels.org