| | 2020 | 2019 | 2018 |
| --- | --- | --- | --- |
| Views: | 100 | 1858 | 3132 |
| Website: | 7 | 226 | 342 |
Welcome to Hurworth Burn Luxury Pet Hotel

Hurworth Burn Farm, Wingate, Durham TS28 5NP
About Us
AWARDED 5 STARS BY DURHAM COUNTY COUNCIL
At Hurworth Burn, we fully understand your concerns when you have to be parted from your pet. As pet owners ourselves, we fully understand this. With our first class accommodation and 'All pets treated like champions' approach, we soon have your pet feeling happy and secure.
Our purpose built Pet Hotel has been designed and constructed to high specifications, providing comfortable and hygienic living. All our luxury rooms have fully covered spacious outside attached runs. We strongly recommend and welcome viewing of our Pet Hotel.
Set within the beautiful countryside, Hurworth Burn provides 6 acres of land which is split into different sizes & areas to ensure we can cater for all types of dogs with the security they can be walked off lead or on lead depending on your wishes and your dog's needs.
All dogs are with a team member at all times to ensure they have some fun time with plenty interaction from our experienced staff, we do not mix dogs from other family's so this gives you peace of mind that your dog will be safe whilst here.

Opening Hours & Visiting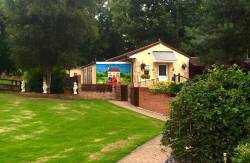 It is in the best interest of your pets that they are not disturbed throughout the day unnecessarily.
We have restricted times for check in & check out and the viewing times of our facilities to ensure there is the same structure and routine every day.
We feel we are unique in that we allow owners to accompany their pets to their accommodation at check in & check out times, although we do ask that you are quiet when entering the blocks to help minimise the disruption to our other guests.
We appreciate your cooperation and thank you for respecting our opening hours.
Many thanks, Maureen & Darren
Please note that these are not flexible.
Drop off and Pick Up Times
We are open 7 days a week for check in and check out.
Check Outs: 9.00am -11:00am, (No Charge)
Check Outs: 1pm – 5pm, (daily rate charged per pet)
Check ins: 1pm – 4pm
Office hours are Monday to Friday 9am – 5pm
Closed 12pm-1pm for lunch daily (Gate will be closed)
Public Viewings are welcome, but please call to arrange a suitable time, as these take time to do, and can upset the guests, so we try to do these at quiet times of the day. We are now finding too many viewings come at busy times all at once, so this way we will be able to give you more time, and it won't clash with our check ins.

For any weekend enquires please email: contact@hurworthburnkennels.co.uk

Christmas Day, Boxing Day & New Year's Day, closed for pickups and drop-offs.
there is an additional charge for all pets staying with us of £5 per cat & £10 per dog on each of these days.

Staff & Knowledge
We have 7 full-time staff working in our kennels.
Our staff ratio is:
1 Staff : 5 Kennels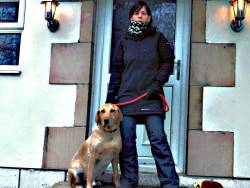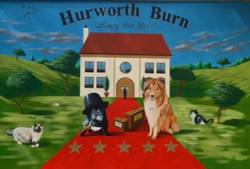 About our staff, knowledge and experience:
Our staff are fully qualified in animal care level 3, so you can be assured your pets are getting the best possible care available.
Our Kennels
We have
35 Kennels

with Attached runs:

Covered runs:

They were built in 2010 and are licensed for anything up to 76 dogs (maximum).


We're proudto say we have a maximum of 8 kennels in any one building.
(The ideal is a maximum of 20 kennels in a building, as the less dogs, the calmer & quieter it is)




We're proud to say we have a maximum of 10 kennels in any section of any building.
(The ideal is a maximum of 10 kennels per section)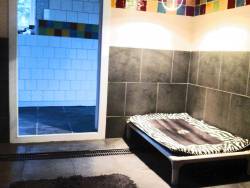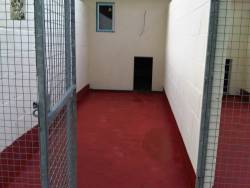 At Hurworth Burn we only have LUXURY ROOMS and all are with under floor Heating and flatscreen TV's on the walls.
We have 35 Luxury rooms of all different sizes, your dog will be allocated a suitable size room for their breed.
We can also offer family rooms which are large enough to house up to 7 dogs from the same family to enable all dogs to enjoy the companionship of each other.
All rooms exceed the minimum sizes required by the council to accommodate dogs.
We have just been awarded 5 stars from Durham County Council, due to us meeting all the higher standards required to gain the highest rating possible, this ensures your pets needs will be met to the highest of standards.
About our Kennels
We offer 5 star luxury rooms for your beloved pets, whilst you are on holiday, why not let your dog have a holiday too. There are plenty of kennels out there stating they are luxury but be aware this may not be the case and we would advise pet owners to go and view the facilities and meet the staff and feel confident and happy before they book.
Our luxury rooms are more like a kitchen/utility room, which most dogs are accustomed to. A lot of thought has went into our luxury rooms to ensure your beloved pets are as comfy and settled whilst left in our care, we strongly recommend viewing and early booking.
All rooms are fully tiled with under floor heating and heat lamps directly above the beds. They are light, spacious and fitted with PVC half glazed doors and furnished with Kuranda raised beds and flat screen TVs on the wall.
Each room has an outside attached run which are fully covered to protect the dog from our changeable British weather.
All rooms exceed the minimum sizes required by the council to accommodate dogs.

Dog Exercise & Play:
Dogs get out of their Kennels for exercise:

We're proud to say dogs DO get out of their kennels here.
We know how important it is (mentally and physically) for dogs to play, sniff, run around and stretch their legs.
In other words, for dogs to be dogs!


About dog exercise with our Boarding Kennels:
We strive to meet all our guest's needs, we now offer 40 minutes per day per dog of exercise included in the daily rate, this ensures dogs are settled and content once they go back to their rooms, all pets in our care get daily enrichments also to help keep them mentally stimulated.
Set within beautiful countryside, we provide 6 acres of different areas depending on what your dog prefers or is allowed.
We have a large secure exercise area which all dogs can be off lead and enjoy a good play with toys/ball or a nice cuddle and a wander around with the staff. Another area we provide is our small paddock where dogs can enjoy playing ball or exploring and sniffing.
If your dog is used to going for nice long walks we also have a 5 acre paddock which we can take your dog off lead or on the appropriate lead for a nice walk.
All dogs are exercised individually, unless from the same family and under careful supervision at all times, we do daily Facebook pictures of playtime or when staff spend time with them in their rooms, we now also have snapchat where more behind the scenes activities can be seen

Dog Walks/Exercise/Playtime with Staff:
Dogs exercised by staff:
40 minutes

of walks/exercise with staff provided daily

We're proud to say we offer walks/ exercise/ playtime WITH staff.
We know how important it is for dogs to have our company one-to-one.
It's much more fun!


About dog walks/playtime with staff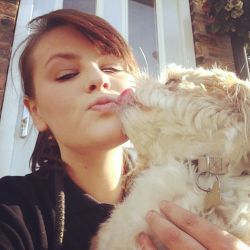 If your dog is used to going for nice long walks we also have a 5 acre paddock which we can take your dog off lead or on the appropriate lead for a nice walk.
We have many different areas, so we can give long walks, off-lead in a paddock, or smaller secure areas for ball play if your dog is not so good off lead, we can cater for all needs and exercise regimes.
Dog Care
Welfare & Settling In
| | |
| --- | --- |
| Comfort items from home allowed: | DAP Therapy used: |
| We're proud to say we DO allow & encourage comfort items for dogs. We understand how important it is to help your dog relax and feel settled quickly, more at home with us. This is such an easy way to comfort your dog. After all, we all love our home comforts don't we?! | We're proud to say we DO offer D.A.P therapy here to calm and reassure dogs. We believe in doing as much as possible to help your dogs have a happy stay with us, especially when such great, positive benefits to dog welfare can be provided so easily and simply. |
Our policy on comfort items: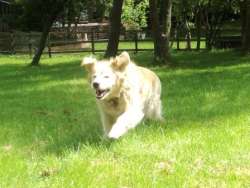 Here at Hurworth Burn we fully understand how different and sometimes frightening for a dog it can be to be put into a new place, new smells, different routine from home and being surrounded by all new people, which is why we fully encourage all our customers to bring along a blanket with a smell from home, treats/toys or dentisticks ect. It helps first time boarders to settle in a lot more and makes them feel more at home.

---
Diet
Will you feed the same diet as at home:

We're proud to say we DO offer to feed your dog the same diet as at home.
We understand how important it is to help your dog settle in quickly and easily without any digestive problems that would be caused with a change of diet.

Will you feed special/prescription diets:

Will feed natural/organic diets:
---
Caring for Dogs
Care of Easy-going & Steady Dogs
---
Care of Active Dogs
---
Care of Daycare/creche Dogs
---
Dogs with Special Needs
Separate, quiet section available:
About our care of special needs dogs: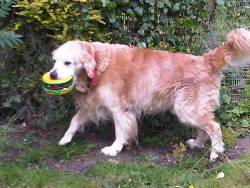 Age considerations:
| | |
| --- | --- |
| Puppies | |
| Senior Dogs | |
| Elderly Dogs | |

We care for dogs with:
| | | | | |
| --- | --- | --- | --- | --- |
| Allergies/ Allergenic | | | Digestive Problems | |
| Arthritis/ Arthritic | | | Disabilities | |
| Blindness | | | Heart Disease | |
| Convulsions/ Seizures/ Epilepsy | | | Kidney Disease | |
| Deafness | | | Nervous/ Sensitive/ Separation anxiety | |
| Diabetes/Diabetic | | | Skin Problems | |
Services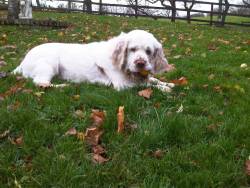 We offer luxury 5 star facilites for both dogs & cats

| Services for Dogs: | Other Services: |
| --- | --- |
| Collect & Return, or Dog Chauffeur Service | Pet Supplies |
| Grooming Service (professional option, full bath & cut) | Cattery (Cat Boarding) |
| Hydrotherapy | Small Animals Boarding |
| Webcam Service | Stables |
| Send updates while you're away | |
Fees
Fees are per dog, per day (includes any tax)
24.00 for a Small Dog
24.00 for a Medium Dog
24.00 for a Large Dog
24.00 for a Giant Dog
Further Information
these are the prices for dogs from the same family who wish to share a room per day.
2 dogs £40.00
3 dogs £55.00
4 dogs £67.00
5 dogs £79.00
This is based on pets sharing a room/chalet from the same family
Cats
1 Cat £10.00
2 cats sharing £18/£20, standard chalet/premium chalet
Map, Directions, and Driving Distance & Time
Hurworth Burn Luxury Pet Hotel Boarding Kennels,
Hurworth Burn Farm, Wingate, Durham TS28 5NP
Directions