| | 2019 | 2018 |
| --- | --- | --- |
| Views: | 1274 | 2155 |
| Website: | 327 | 564 |
Welcome to Quintessential Quarters

Gorsey Lane, Lower Hatton, Cotes Heath, Staffordshire ST21 6SH
About Us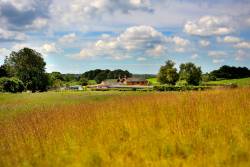 Understanding dog behaviour, offering better care
Located in a beautiful setting in the Staffordshire countryside, Quintessential Quarters Kennels is the perfect place for your dog to enjoy his holiday while you can enjoy yours, with the peace of mind that comes from knowing that he is safe and being well cared for.
Our desire to give your pet the best care possible means that we don't cut corners.

Opening Hours & Visiting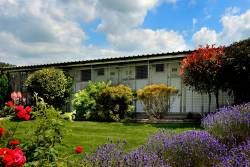 At Quintessential Quarters we believe in transparency, so we run an open door policy which means that we encourage people to come and have a look round at any time without the need to make an appointment. We are confident that our visitors will find immaculately clean kennels, dogs being cared for and exercised, in short we have nothing to hide.
Opening Times
Monday - Sunday: 9:30 am - 6:00pm
Sunday: last check in at 6:00pm
We are open every day except Bank Holidays (dogs still board over bank holidays though)
Bank Holidays: Closed to visitors

Staff & Knowledge
We have 5 full-time staff working in our kennels.
Our staff ratio is:
1 Staff : 3 Kennels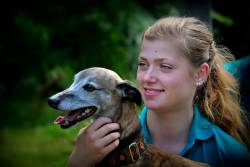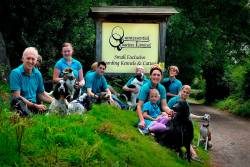 About our staff, knowledge and experience:
Qualified to care for your dog
Quintessential Quarters has five qualified kennel technicians to help in the smooth running of the business as well as university and college placement students to assist in the day to day running of the facilities.
Our Kennels
We have
14 Kennels

with Attached runs:

Covered runs:

They were built in 2004 and are licensed for anything up to 30 dogs (maximum).


We're proudto say we have a maximum of 14 kennels in any one building.
(The ideal is a maximum of 20 kennels in a building, as the less dogs, the calmer & quieter it is)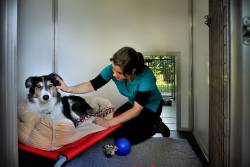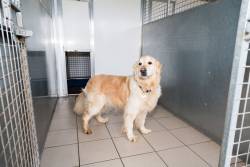 4m x 1.5m Sleeping area & 1.5m x 1.5m run
About our Kennels
Meeting the needs of your dog

We offer the ultimate in accommodation for your canine companions. The site has 24 hour security with CCTV to give you peace of mind that your pet is safe in our care.
Each kennel has a large sleeping area and extra large, tiled, undercover run.
All have a thermostatically controlled heating and humidification system.
Each area is exclusive to each family, meaning that your dog has its own individual kennel. If you have more than one dog, then they can reside together for added comfort and reassurance.

Dog Exercise & Play:
Dogs get out of their Kennels for exercise:

We're proud to say dogs DO get out of their kennels here.
We know how important it is (mentally and physically) for dogs to play, sniff, run around and stretch their legs.
In other words, for dogs to be dogs!


About dog exercise with our Boarding Kennels: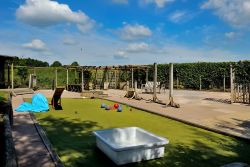 Exercise is the main component to good health, good mental agility, long life and significantly reduces the likelihood of behavioural problems. Sadly many dogs just don't get enough daily activity and exercise which is why we at Quintessential Quarters insist on giving all of our boarders regular daily exercise, play and stimulation as standard.

Dog Walks/Exercise/Playtime with Staff:
Dogs exercised by staff:
80 minutes

of walks/exercise with staff provided daily

We're proud to say we offer walks/ exercise/ playtime WITH staff.
We know how important it is for dogs to have our company one-to-one.
It's much more fun!


About dog walks/playtime with staff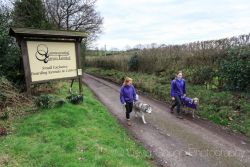 A well exercised dog is a contented dog, so as part of our standard fees all of our boarders have a daily minimum of 40 minutes walk with one member of staff per dog. We have many different routes to offer stimulation and variety.
Quintessential Quarters' also has an enrichment area which is a secure play zone which allows each boarder at least 2 exclusive opportunity to interact with our qualified members of staff through discovery and play.
We focus using the dog's senses and some of its natural drives such as chase, tug, gnaw and retrieve. Regular sessions allow the dog to run free and burn off energy in a positive way which reduces boredom.
The secure and purposely designed play zone has a variety of agility equipment and other activities such as a ball pit, wobble boards, steps, platforms, swings and a dog friendly maze.
Our staff can also introduce to the area a series of spray on scents, spices, herbs and extracts to heighten their interest. Hypoallergenic treats are also hidden in old towels whilst gentle noises are played in the background to further add to the theme of discovery.
Other interactive toys are also to hand for our canine friends, such as giant boomer balls, tuggers, stuffed Kongs , and micro-environments allowing discovery, choice and enjoyment. In the summer months a plastic plunge pool and frozen Kongs are ready and waiting for that extra treat.
We understand that while safety, exercise and enrichment are a top priority, play, hugs and kisses are important too in making your four legged friend feel at home.
Dog Care
Welfare & Settling In
| | |
| --- | --- |
| Comfort items from home allowed: | DAP Therapy used: |
| We're proud to say we DO allow & encourage comfort items for dogs. We understand how important it is to help your dog relax and feel settled quickly, more at home with us. This is such an easy way to comfort your dog. After all, we all love our home comforts don't we?! | We're proud to say we DO offer D.A.P therapy here to calm and reassure dogs. We believe in doing as much as possible to help your dogs have a happy stay with us, especially when such great, positive benefits to dog welfare can be provided so easily and simply. |
Our policy on comfort items: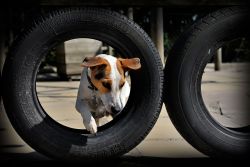 You're in safe hands

You are welcome to bring a favourite toy or item of clothing such as a T-shirt you have recently worn as this will help your dog settle in.
Please leave all other sentimental items at home - rest assured your dog will be well cared for, exercised and quite content to settle down to sleep, with his favourite blanket.
If you would like to discuss your dog's individual needs then please don't hesitate to ask.

---
Diet
Will you feed the same diet as at home:

We're proud to say we DO offer to feed your dog the same diet as at home.
We understand how important it is to help your dog settle in quickly and easily without any digestive problems that would be caused with a change of diet.

Will you feed special/prescription diets:

Will feed natural/organic diets:
---
Caring for Dogs
Care of Easy-going & Steady Dogs
We understand that both the young and more senior dogs that board with us require that little extra time and care. We are mindful also of their dietary needs which will be adjusted to suit each individual.
---
Care of Active Dogs
Fit-fur-Life
Quintessential Quarters treadmill offers a complete muscle enhancing, toning and fitness regime that not only improves the overall health and vitality of a dog, it helps to restrain destructive behaviour problems, increases life span and prevents obesity.
We can create a training regime that is tailor made to your dog's individual needs ensuring that the exercise they receive is stress free, and gentle on limbs and joints, whilst improving and maintaining the dog's fitness level.
Veterinary Surgeons, Police, military and professional dog trainers have been using dog treadmills for a wide variety of purposes, and the equipment is particularly effective for providing exercise in a controlled and safe environment.
---
Care of Daycare/creche Dogs
Yes we provide day creche and socialisation days too. A short and pleasurable experience for all pets and there owners is vitally important. The creche facilities must be booked well in advance so please plan your stay carefully.
---
Dogs with Special Needs
Separate, quiet section available:
About our care of special needs dogs: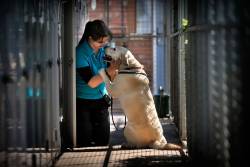 We care because you do
For those with any special need or recognising that things aren't quiet right is very important, little things will tell us that your pet is unwell. It could be a loss of appetite, feeling lethargic or a change in its normal behaviour, so early detection and taking action is essential.
If your pet is on medication then a medical chart is signed by you identifying the prescription and dosage and each dose given is recorded. The document is produced for you prior to departure.
Each dog is fully insured against any untimely illness or injury during its stay.
Age considerations:
| | |
| --- | --- |
| Puppies | |
| Senior Dogs | |
| Elderly Dogs | |

We care for dogs with:
| | | | | |
| --- | --- | --- | --- | --- |
| Allergies/ Allergenic | | | Digestive Problems | |
| Arthritis/ Arthritic | | | Disabilities | |
| Blindness | | | Heart Disease | |
| Convulsions/ Seizures/ Epilepsy | | | Kidney Disease | |
| Deafness | | | Nervous/ Sensitive/ Separation anxiety | |
| Diabetes/Diabetic | | | Skin Problems | |
Services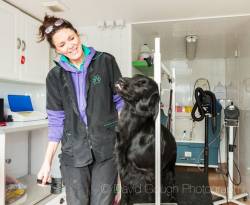 SMS Updates
Take the worry out of leaving your beloved pet behind when you go on holiday - why not subscribe to regular SMS updates to keep you posted on how your dog is settling in.
Treadmill
The treadmill is used for a variety of applications including:

• Helping over-weight dogs lose weight
• Improving fitness of your dog
• Helping to achieve peak physical condition in show dogs and pets alike
• The treadmill also helps correct defects in step & pace and promotes perfect movement for the show-ring
• Aiding the recovery of injuries and operations
Flying Start
Beat the rush - most of our customers arrive after 10am so why not book in for a flying start and check your dog in from 8am. Your dog can look forward to an early breakfast, walk or play.
Dog Grooming
We offer a full in house grooming service tailored to your pets needs with our fully qualified in-house dog groomer. Please ask for further details.

| Services for Dogs: | Other Services: |
| --- | --- |
| Collect & Return, or Dog Chauffeur Service | Pet Supplies |
| Grooming Service (professional option, full bath & cut) | Cattery (Cat Boarding) |
| Hydrotherapy | Small Animals Boarding |
| Webcam Service | Stables |
| Send updates while you're away | |
9 Guests
Guests Gallery
---

8th Feb 2017




Benji

Benji loves his off-lead romp around as well as his walkies with the QQ team

---

8th Feb 2017




Oz Having A Game

This is OZ, who goes mad for a game and loves everyone here at QQ

---

8th Feb 2017




Polly & Isla

Now these two are as pretty as a picture.....deep in thought and ready for the next game!

---
3 News Articles
Latest News
---

16th Aug 2014


Find us on Facebook - www.facebook.qqltd

Quintessential Quarters is now on Facebook. We have a link from our website to our new Facebook page.




Give us a "LIKE" to be entered into our Prize Draw to win one of the following prizes....




Bag of Royal Canin Dog Food

Bag of Royal Canin Cat Food

2 Days Boarding for your Dog (off peak)

4 Days Boarding for your Cat (off peak)

Pamper/Grooming Session for your Dog

---

16th Aug 2014


Launch of our new website

August 2014 - Quintessential Quarters launches a brand new website. Hope you like it.

Check us out at www.qqltd.co.uk

---

16th Aug 2014


Peace Of Mind With SMS Messaging

We understand that often the owners suffer from seperation anxiety when leaving their pets at our boarding kennels (even if the dogs don't) which is why YOU can now ask for SMS messaging so that we can instantly put your mind at rest...

---
16 Customer Testimonials
Customer Testimonials
Some of the things our customers love us for...
19th Jun 2012

by Alan Whitelaw, Staffordshire



Great Kennels

I have taken my Boxer to Quintessential Quarters every time we go away.

The piece of mind to know she is being looked after and is getting lots of attention is perfect.

She loves to play in the play area, and I know she has had a good time because she doesn't want to come home!

Craig is also a fantastic dog trainer, he has helped me keep a very bouncy dog under control around a young family. His knowledge of dog psychology is really useful and he provides training notes through his website so I can check something anytime.

The service you get from Craig and Karen is second to none, and I am happy to recommend such genuine people.

---

6th Jun 2012

by Jeanette Charambura, staffordshire



Our Boys Holidays..........

Oscar and Toby ( and Lady now in doggie heaven) have boarded here virtually since day one of their opening. We find the facilities and care to be of the highest standard and the dogs needs are met without fuss. Quintessential Quarters is a family run business and located in the countryside with a doggie play area, and a long lane where the dogs are walked daily, also there are grooming facilities should you wish your dog to have the full grooming treatment. Some person maybe slightely put off by the tariffs, but for the care my boys have recieved I have no qualms because i leave them with peace of mind they have the best care in our absence, many thanks once again.

---

29th May 2012

by Wendy Amos, West Midlands



Superb Kennels

I had visited numerous kennels prior to booking our 2 springer spaniels (Ozzie and Max) into Quintessential Quarters and none were as clean, or QUIET or caring as Craig and Karen's.

Our dogs stayed for a week, and we will not hesitate to leave our dogs there again when we next go away on holiday. All the staff are very dedicated and take the dogs for lovely long walks down the lane as well as playing in the doggie play area.

We also take Ozzie to Craig for 1-2-1 dog training as he has had behavioural problems with chasing other dogs. The difference in just a few weeks is amazing, I have learnt so much about how dogs think and react to body language, and Ozzie has definitely benefited from the training.

I would recommend Quintessential Kennels and The Dog Man Training to anyone without hesitation.

thank you Craig and Karen for giving us a worry free holiday

---
Fees
Fees are per dog, per day (includes any tax)
22.50 for a Small Dog
22.50 for a Medium Dog
22.50 for a Large Dog
22.50 for a Giant Dog
Further Information
Quality is worth every penny!

Competent staff are costly, especially if they are well trained, so you must expect to spend more for a better service. At Quintessential Quarters we don't cut corners - we use only the finest premium foods, special pet friendly cleaning products and high quality bedding. Your dog deserves a perfect holiday too!
OFF PEAK RATE - £23.50
PEAK RATE - £29.00
FLYING STARTS - £12.50
Christmas Day, Boxing Day and New Year's Day all charged at Double Rate.
Peak dates are all listed on our website.
Please do call if you have a question.
FLIN
Christmas Day, Boxing Day and New Year's Day are all charged at double rate
day
peak rate
3off
OFF PEAK RATE £22.50 OFF-PEAK RATE £2218.00
STANDARD RATE £22.50 1.00
PEAK RATE £28.00 6.50
FLYING STARTS £12.50
Christmas Day, Boxing Day and New Years Day are all charged at double rate.
For further details of peak times or if you have any further queries please visit our website or give us a call
Map, Directions, and Driving Distance & Time
Quintessential Quarters Boarding Kennels,
Gorsey Lane, Lower Hatton, Cotes Heath, Staffordshire ST21 6SH
Directions
From the A34 Stone Darlaston Inn Island
Take the A51 (signposted Nantwich) travel for three miles, at the roundabout take the 2nd exit onto the A51 (signposted Nantwich) travel for 1 mile turn left into Biddles Lane(opposite Hatton Manner) after 25 meters turn left in front of Lower Hatton Livery, over two speed ramps and follow the drive to the end.
From junction 15 - M6
At roundabout take the 3rd exit onto the A519 (sign posted Eccleshall). At the traffic signals continue forward (sign posted Eccleshall, Newport). At the roundabout take the 3rd exit A51 (signposted Nantwich) travel for 1 mile turn left into Biddles Lane(opposite Hatton Manner) after 25 meters turn left in front of Lower Hatton Livery, over two speed ramps and follow the drive to the end.
From Eccleshall
Take the A519 (signposted Newcastle) At the roundabout take the 1st exit onto the A51 (signposted Nantwich) travel for 1 mile turn left into Biddles Lane (opposite Hatton Manner) after 25 meters turn left in front of Lower Hatton Livery, over two speed ramps and follow thedrive to the end.
From Woore
Take the A51 (signposted Stone) travel for approximately 7 miles (over the railway bridge) turn right into Biddles Lane (opposite Hatton Manner) after 25 meters turn left in front of Lower Hatton Livery, over two speed ramps and follow the drive to the end.
Contact
Bookings, Queries & Appointments
Jacqui & Andy will be happy to discuss your queries about Quintessential Quarters Boarding Kennels including bookings, availability, and making an appointment to visit.

Visit our Facebook page

Visit our website:

www.quintessentialkennels.co.uk

Phone Jacqui & Andy Smith
on 01782 791070

Please tell us you found us on BoardingKennels.org