| | | | |
| --- | --- | --- | --- |
| | 2013: | 2012: | |
| Unique Visitors: | 634 | 1127 | |
| Pagehits: | 1040 | 1732 | |
| Website clicks: | 155 | 217 | |
Welcome to Wetherham

Wetherham Heights, St Tudy, Bodmin, Cornwall PL30 3NJ
About Us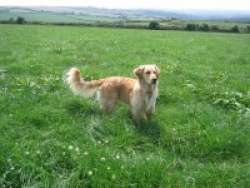 Nigel and Frederica Harris are passionate about dogs and have owned and looked after many different shaped, sized and breeds of dogs over the years. We have also successfully bred three generations of flatcoated retrievers.
We are a family run business set in 400 acres of farmland in beautiful North Cornwall, amongst amazing countryside and scenery on the outskirts of St Tudy.
The newly built boarding kennels have been designed to the highest specifications, providing spacious kennels with underfloor heating. We aim to provide a small number of kennels ensuring the best possible care and attention for the dogs enabling more one to one attention and exercise. Smaller numbers of dogs lead to less noise and stress.
The emphasis is on happy hounds in a secure clean environment. Please arrange to come and visit us, inspections and visits are encouraged and welcomed.

Opening Hours & Visiting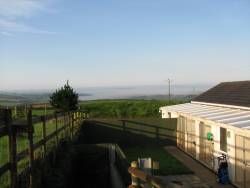 Viewing of kennels By appointment only as we aim to spend as much time as possible with the dogs and avoid disrupting their routine.

Drop off and collection 9.45am-11am 5pm-6pm (4pm-5pm from the 1st Nov- 1st March) Unless by prior arrangement. This helps us to maintain high levels of care and time to walk all our visitors.

Staff & Knowledge
We have 4 full-time staff working in our kennels.
Our staff ratio is:
1 Staff : 5 Kennels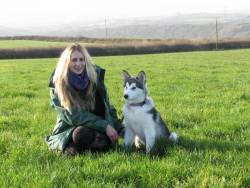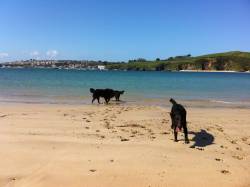 About our staff, knowledge and experience:
Our staff have plenty of experience relevant to working in boarding kennels, and animal care.
Claire has worked in boarding kennels around the country and has 15 years experience working with dogs and is qualified in animal care,
Emma is an agility trainer has won at competition level many a time. Emma is also qualified in animal care. Emma has worked in boarding kennels since the age of thirteen.
All of us love dogs and treat each dog with a gentle approach to try to make their stay with us as happy as possible.
Our Kennels
We have
18 Kennels

with Attached runs:

Covered runs:

They were built in 2006 and are licensed for anything up to 42 dogs (maximum).


We're proudto say we have a maximum of 6 kennels in any one building.
(The ideal is a maximum of 20 kennels in a building, as the less dogs, the calmer & quieter it is)




We're proud to say we have a maximum of 10 kennels in any section of any building.
(The ideal is a maximum of 10 kennels per section)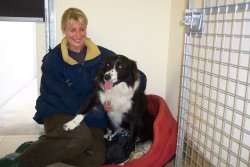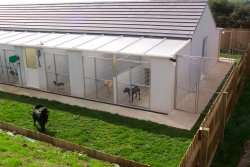 In 2006 we opened 12 kennels
The large sleeping areas are 2m by 1.6m.
The smaller sleeping areas are 1.5m by 1.6m
These kennels are very sociable with dogs looking out at other dogs internally and externally, so enjoying one anothers company. This has been hugely succesful in making the dogs feel relaxed especially when our regular dogs make new dogs feel at home.
In 2011 we added 6 more even larger kennels. These are more like rooms.
These kennels have glass doors internally and have solid, full height dividing walls both inside and outside for our guests that prefer to be individual, or not looked in on by others. This is useful for nervous, shy guests or dogs that do not particularly like other dogs.
The largest sleeping area is 1.6m by 2.5m on two of our new kennels, the other four are 2m by 1.6m. Suitable for multiple dogs or large breed.
Outside runs, include the largest at 2.4m by 2.5m, all the others mirror the inside kennels. Both kennels have the sun at either end of the day. All kennels have a view.
All kennels have beds inside and outside as necessary and fresh water inside and out.
About our Kennels
Our kennels are fully insulated and have good ventilation. The kennels are built to the latest design and specification ensuring your dogs comfort, and safety at all times.
Our kennels will have attached runs to move between sleep and exercise areas, the outer runs are covered to provide protection from bad weather. Both inside and outside area have fresh water and beds. The outer kennels have sun either in the mooring or the afternoon for the dogs to lie in the sun if they so wish.
We have under floor heating and fans to maintain a comfortable temperature for our dogs.
The building has been designed to provide two kenneling areas to enable separating large and small dogs if required.
We have individual kennels and large family sized kennels for multiple occupancy.
All our kennels look onto grassed exercise areas so the dogs if they choose can watch others at play, or birds feeding at our strategically positioned feeders. This stimulation reduces stress and boredom. If the dogs are not so sociable their are quieter kennels as required.
PLEASE COME AND VISIT, WE WELCOME INSPECTION AND VIEWINGS.

Dog Exercise & Play:
Dogs get out of their Kennels for exercise:

We're proud to say dogs DO get out of their kennels here.
We know how important it is (mentally and physically) for dogs to play, sniff, run around and stretch their legs.
In other words, for dogs to be dogs!


About dog exercise with our Boarding Kennels: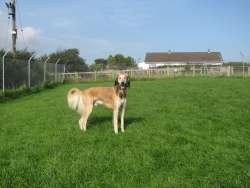 All dogs are walked twice daily, also the dogs are let out three times throughout the day for playtime. We also do an evening let out.
We have 400 acres of land to walk and roam, the countryside consists of river walks and woodland, also open fields with space to run and chase. We try to provide stimulation with games and fun for all the dogs, guided by the owners instructions of their favorite playtime activities.
We also have a spacious secured 6ft overhung fenced area to safely exercise any escapee dogs. Surrounding our kennels are another four grassed exercise areas.
We have secured a large field with sheep fencing including secured gates, so that dogs with good recall can really stretch their legs.
Off lead exercise and mixing dogs is available if we know the dogs and we are sure the recall and sociability is good, a disclaimer has to be signed and this is at the owners own risk.

Dog Walks/Exercise/Playtime with Staff:
Dogs exercised by staff:
0 minutes

of walks/exercise with staff provided daily

We're proud to say we offer walks/ exercise/ playtime WITH staff.
We know how important it is for dogs to have our company one-to-one.
It's much more fun!


About dog walks/playtime with staff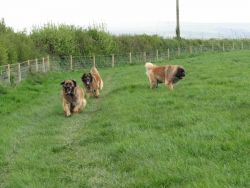 Pasture, river and woodland walks are available.
Extending lead walks are available, or a lead/harness can be bought in for us to use. We will be guided by you to how you normally walk your dogs, we will do as requested in terms of length of walks etc, please provide all this information on our booking in forms.
Mixed groups walked off lead. We do mix dogs at playtime in our secure area.
Dogs are not left unattended they are with a handler.
Staff can walk dogs at a slower pace as necessary or on their own if this is advised on our booking in forms.
Ideally if you are able come and visit us to see our views and where we walk.
Please visit our Facebook page for photos of our walks, guests and staff.
Dog Care
Welfare & Settling In
| | |
| --- | --- |
| Comfort items from home allowed: | DAP Therapy used: |
| We're proud to say we DO allow & encourage comfort items for dogs. We understand how important it is to help your dog relax and feel settled quickly, more at home with us. This is such an easy way to comfort your dog. After all, we all love our home comforts don't we?! | We're proud to say we DO offer D.A.P therapy here to calm and reassure dogs. We believe in doing as much as possible to help your dogs have a happy stay with us, especially when such great, positive benefits to dog welfare can be provided so easily and simply. |
Our policy on comfort items: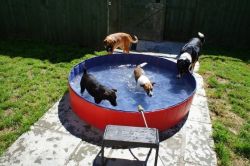 We want our guests to be as comfortable and to feel at home hence any items that you wish to bring in for them are fine by us.
Beds can be bought in with dogs to increase their comfort and reduce anxiety, or an item of clothing that reminds the dog of home/owner. Any toys,treats or chews, boredom busters or treat balls are welcome.
Some dogs are used to sleeping in crates, these can be bought in or we have some we can use if you ask us.
Usual food can be bought in to help stop stomach upsets with a change of food, or just to keep the same routine to aid settling your dog.
Slippers, teatowls even a dustpan brush have been seen accomanying some of our guests! Anything you think will aid your dog settling in with us is welcome.

---
Diet
Will you feed the same diet as at home:

We're proud to say we DO offer to feed your dog the same diet as at home.
We understand how important it is to help your dog settle in quickly and easily without any digestive problems that would be caused with a change of diet.

Will you feed special/prescription diets:

Will feed natural/organic diets:
---
Caring for Dogs
Care of Easy-going & Steady Dogs
We have various grassed areas for the dogs that like to lie in the sun, or just take a steady stroll.
Some we find would just prefer a fuss or some grooming/massage rather than an energetic walk.
We have flat walks for less able dogs. We do not have any steps.
Just let us know your dogs requirements on our booking in form and we will be guided by you, if your dog does not require too many lets outs or only one walk then we will note this on our computer and follow your guidance.
---
Care of Active Dogs
We have 400 acres of land to exercise these dogs on, we offer walks including off lead exercise on private land with pasture, riverside and woodland walks.
We do two good wallks a day and also for those very social active dogs they can play for another three let outs through the day in our five exercise areas with a handler and /or other dogs.
Take a look at our facebook page to see how we entertain, we are sure you will see that we do well in this area, as we have time and space for these dogs. I am sure many boarding kennels cannot offer all that we do in terms of the land and area we walk in.
---
Care of Daycare/creche Dogs
We welcome regular dayboarders, please contact us to discuss.
If you are intersted in an odd day with us, we offer this service subject to availability, the same levels of care are given to the dogs that are boarding.
This service can help if you are on holiday in the area and would like to visit tourist attractions that do not allow dogs.
We do ask you to consider our opening times for drop off and collection.
---
Dogs with Special Needs
Separate, quiet section available:
About our care of special needs dogs: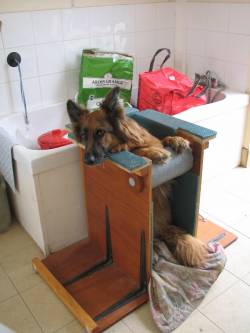 If your dog has any special needs, or maybe it is just a nervous, shy, or elderly dog, we are able to spend extra time with them, introducing them slowly to the kennels and their new surroundings.
As we are a small kennels we can continue to provide as much care and one to one attention as your dog needs during their stay.
Please give as much detail on the booking form as possible to help us cater for your dogs needs. All your dogs details will go onto our computer.
If you are worried why not bring your dog for a trial afternoon and see how they settle.

Age considerations:
| | |
| --- | --- |
| Puppies | |
| Senior Dogs | |
| Elderly Dogs | |

We care for dogs with:
| | | | | |
| --- | --- | --- | --- | --- |
| Allergies/ Allergenic | | | Digestive Problems | |
| Arthritis/ Arthritic | | | Disabilities | |
| Blindness | | | Heart Disease | |
| Convulsions/ Seizures/ Epilepsy | | | Kidney Disease | |
| Deafness | | | Nervous/ Sensitive/ Separation anxiety | |
| Diabetes/Diabetic | | | Skin Problems | |
Fees
Fees are per dog, per day (includes any tax)
£15.00 for a Small Dog
£15.00 for a Medium Dog
£15.00 for a Large Dog
£15.00 for a Giant Dog
Further Information
Any size £15.00 £24.00 £30.00
If you have more than three dogs please contact us for a quote.
We accept payment by cash, cheque, and all major credit/debit cards. We can take deposits over the phone.
Longer Stays:
If you require kennels for more than two weeks at a time prices may be negotiable depending upon availability and time of year. Please contact us for a quote.
Day Care Rates: £15 per dog per day. Contact us for a regular daycare option and quote.
Please note we do not take advance bookings for odd days of day care, as this service is dependant on availability. Please contact us up to two weeks before the day care is required.
Christmas & New Year
Bookings must be for a minimum of seven days over the Christmas period with no checking in or checking out on Christmas Day, Boxing Day. Please telephone for more information.

Map, Directions, and Driving Distance & Time
Wetherham Boarding Kennels,
Wetherham Heights, St Tudy, Bodmin, Cornwall PL30 3NJ
Directions
(Please note if you are using multimap or a satellite navigation system entering our postcode will currently take you to Wetherham Manor and not get you to the kennels)
An alternative postcode is PL30 3DT, this will take you to a farmhouse, we are situated two minutes up the road towards St Tudy on the right.
From Bodmin:Take the A389 towards Wadebridge, approx 1mile outside Bodmin turn right onto the B3266 towards Camelford. Continue along this road (approx 6 miles) until you see a sign post on your left for St Kew Highway 3, Wadebridge 6. Take this left hand turn, continue for approx 1&1/2 miles and you will see some farm buildings on your left, the kennels are just past these buildings on your left.
From Wadebridge: Head towards Camelford on the A39, as you go past St Kew Highway there is a small stretch of road with 3 lanes at the bottom of the hill take the right hand turn to St Tudy, continue approx 1 mile and you will see the kennels on your right.
From Camelford: Take the B3226 to Bodmin. Approx 4 miles along this road youwill see a signpost on your right for St Kew Highway 3, Wadebridge 6. Take this turn and continue for approx 1&1/2 miles and you will see some farm buildings on your left, the kennels are just past these buildings on your left.