| | 2020 | 2019 | 2018 |
| --- | --- | --- | --- |
| Views: | 5399 | 2451 | 2512 |
| Website: | 3883 | 222 | 323 |
Welcome to Bewdley Boarding Kennels

Horsehill Cottage, Ribbesford, Bewdley, Kidderminster, Worcestershire DY12 2TT
About Us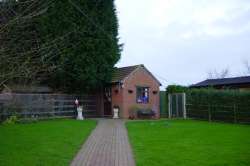 We are a select boarding and cattery business providing the highest standards in animal care.
We have four kennel blocks with a maximum of 11 kennels per block which makes us a very quiet kennels, all are modern, fully insulated, heated, air conditioned and double glazed.
All of our kennels have indoor runs ensuring maximum comfort what ever the weather.
We are licensed with the Wyre Forest district council and exceed their licensing conditions.
BBK is run by Jo & Mark and their team of fully trained staff.
We are situated one and a half miles from Bewdley town centre, amongst open fields and woodlands on the Worcestershire Way.
Inspection visits are welcomed and encouraged during our opening hours without the need for an appointment...just turn up and ring the bell!

Opening Hours & Visiting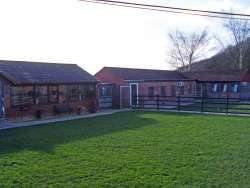 Mondays to Saturdays 9.00 am to 6.00 pm.
Sundays 10.00 am to 4.00 pm.
Bank Holidays Closed for checking in and out.
Inspection visits are welcomed without an appointment during these times.

Staff & Knowledge
We have 6 full-time staff working in our kennels.
Our staff ratio is:
1 Staff : 6 Kennels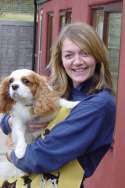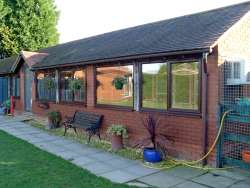 About our staff, knowledge and experience:
All of our staff are over the age of 18 and most have been working here for years.
Some started off as weekend girls and went on to be full time employees, others went to college to study animal related qualifications and then decided to work here with us.
We have a minimum of three full time staff looking after the dogs and cats at any one time during our quieter times.
Our staff levels rise to six or more during our peak months of the year.
Because our staff have been with us so long they know each dog that comes to us, even if it's only once a year.......good for us and good for the dogs, it helps them settle in when they are amongst familiar trusted faces.
We have two groomers also that come to us from K9 Kuts in Kidderminster to spruce up our boarders ready for departure.
We are very proud of our staff, they are dedicated, hard working and above all animal crazy ..... they have to be, we work very long hours in all weather conditions !
Our Kennels
We have
38 Kennels

with Attached runs:

Covered runs:

They were built in and are licensed for anything up to 67 dogs (maximum).


We're proudto say we have a maximum of 11 kennels in any one building.
(The ideal is a maximum of 20 kennels in a building, as the less dogs, the calmer & quieter it is)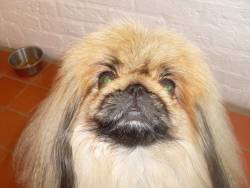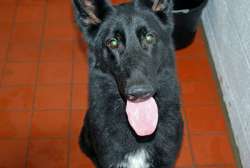 We have kennels of various sizes in our four dog blocks to suit the smallest to the largest breed.
We also have a dedicated small breed block for the little guys that do not fancy mixing with the larger breeds.
We have three kennels that have their own private outside run which is in addition to their inside run, the extra space this gives the boarders makes our "Presidential Suites" very popular.
About our Kennels
All of our kennel blocks are heated, insulated, double glazed and quarry tiled throughout,they all have inside runs which keeps them especially cosy in the Winter.
Our kennel blocks also have air conditioning for the hot Summer days.

Dog Exercise & Play:
Dogs get out of their Kennels for exercise:

We're proud to say dogs DO get out of their kennels here.
We know how important it is (mentally and physically) for dogs to play, sniff, run around and stretch their legs.
In other words, for dogs to be dogs!


About dog exercise with our Boarding Kennels: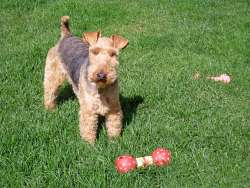 All dogs are exercised 3 to 4 times a day in our secure grassed paddocks, they can see other dogs but cannot have direct contact with other dogs who do not live in the same household as them. We provide a minimum of one hours playtime even in our busiest periods. When we are quieter the dogs have a lot more.

We tailor time out to suit the particular dog, if one wants to play fetch or tug then we are happy to oblige; on the other hand, if others would rather chill out and relax under our parasols on a hot summers' day then that's fine also !

Dog Walks/Exercise/Playtime with Staff:
Dogs exercised by staff:
60 minutes

of walks/exercise with staff provided daily

We're proud to say we offer walks/ exercise/ playtime WITH staff.
We know how important it is for dogs to have our company one-to-one.
It's much more fun!


About dog walks/playtime with staff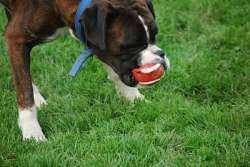 We do not provide walks, we feel that exercising in our paddocks is the safest and the most beneficial way for your dogs to enjoy, and get the most from their time out.

Should a dog slip the lead whilst on a walk off site, insurance is invalid, and there is less chance of a dog returning to us rather than his masters' voice!

If a kennels is advertising an hours walk per day and they have 50 dogs in residence, they must be mixing dogs from different households to accomplish this, there's no other way to do it. We think that has it's own obvious dangers.
Dog Care
Welfare & Settling In
| | |
| --- | --- |
| Comfort items from home allowed: | DAP Therapy used: |
| We're proud to say we DO allow & encourage comfort items for dogs. We understand how important it is to help your dog relax and feel settled quickly, more at home with us. This is such an easy way to comfort your dog. After all, we all love our home comforts don't we?! | |
Our policy on comfort items: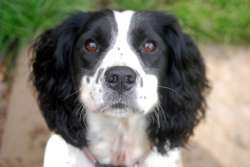 You are welcome to bring your own pets' bedding, toys, treats, and even crates if you wish, we feel anything that you can bring from home to make them feel more at home can only be a good thing!
A change in diet can upset a dogs' stomach so we cater for special diets, if your dog has scrambled eggs for breakfast or chicken for tea, if you supply it we will cook it!
We do not charge for this service, in fact you will get a 5% reduction from our fees for supplying your dogs own food!
We have tried DAP therapy in the past and noticed little or no difference in behaviour of nervous or timid dogs or cats, but if you feel Dap therapy does some good for your pet please bring it along and we'll be happy to plug it in !
We want your pet to have an experience that is as close to home life as we can possibly provide.

---
Diet
Will you feed the same diet as at home:

We're proud to say we DO offer to feed your dog the same diet as at home.
We understand how important it is to help your dog settle in quickly and easily without any digestive problems that would be caused with a change of diet.

Will you feed special/prescription diets:

Will feed natural/organic diets:
---
Caring for Dogs
Care of Easy-going & Steady Dogs
We have some dogs that don't fancy chasing a ball or running round our paddocks, in fact it's an effort for some of them to get out of bed in the mornings !
If they fancy an amble on the grass and then a lie down under our parasols in the Summer then that's fine !
We try to tailor time out of the kennels to suit each boarder so they get the most from their stay.
---
Care of Active Dogs
We have plenty of exercise times in our paddocks and lots of toys here for active dogs, an absolute minimum of one hours play time per day spread out over three or four sessions even in our busiest periods.
When we are quieter they get a lot lot more!
We physically play and interact with the dogs if they want us to, or they get free reign over our grassed paddocks to burn off as much energy as they wish. We feel they get a much more rewarding boarding experience this way.
You are welcome to bring your dogs' favourite toys with you to keep them amused in the kennels.
---
Care of Daycare/creche Dogs
Day boarders are welcome, they can stay for breakfast and dinner and have the exercise periods that our longer term boarders have, or just come in for a morning or afternoon session with us.
A lot of customers use our day boarding service to get a new dog, or an older dog that has not been kenneled before used to the kenneling experience before they depart for their main holiday of the year.
It's a good idea, your pet learns that Mum and Dad are indeed coming back and have not abandoned them, and they get used to us and our routines, it helps them settle in much quicker on future visits.
---
Dogs with Special Needs
Separate, quiet section available:
About our care of special needs dogs: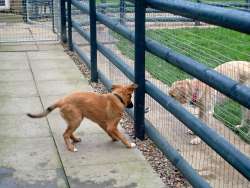 We will administer any prescription or non prescription medication including insulin injections to dogs and cats at no extra charge.
Individual diets and feeding regimes are catered for at no extra cost.
We have a dedicated small breed block which particularly suits nervous/ timid boarders that may not particularly enjoy being next to the larger breeds.
Heat lamps are available at an extra cost of 50p per day for added warmth.
Puppies are welcome as soon as they have completed their full course of initial inoculations and an additional kennel cough vaccination.
Our "Presidential Suites" particularly suit dogs that are used to free roam in the garden, first time boarders also relish the extra space as they get used to the kenneling routine.
Age considerations:
| | |
| --- | --- |
| Puppies | |
| Senior Dogs | |
| Elderly Dogs | |

We care for dogs with:
| | | | | |
| --- | --- | --- | --- | --- |
| Allergies/ Allergenic | | | Digestive Problems | |
| Arthritis/ Arthritic | | | Disabilities | |
| Blindness | | | Heart Disease | |
| Convulsions/ Seizures/ Epilepsy | | | Kidney Disease | |
| Deafness | | | Nervous/ Sensitive/ Separation anxiety | |
| Diabetes/Diabetic | | | Skin Problems | |
Services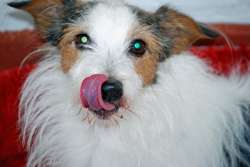 We do not charge for exercise times, administering medication, preparation of special diets, bedtime biscuits washing of owners bedding etc, but for dogs we do have a special treat.
We have three kennels with their own private outside run, which is in addition to their inside quarters.
The dogs have access to this all day, as well as having their exercise periods in our grassed paddocks.
We call them our "Presidential Suites" for this extra we charge £6.00 per kennel per day.
Our kennels and catteries are heated to a standard that exceeds our licensing conditions, but for puppies, kittens, elderly, recuperating or infirm pets we have heat lamps which are available at a cost of £1 per day.
We can supply a pick up and delivery service for pets within a 10 mile radius of Bewdley for £8.50 one way or £17.00 return.
We have a grooming service through our association with K9 Kuts in Kidderminster. Your pet can be pampered while they are here and returned to you looking great and smelling sweet!

| Services for Dogs: | Other Services: |
| --- | --- |
| Collect & Return, or Dog Chauffeur Service | Pet Supplies |
| Grooming Service (professional option, full bath & cut) | Cattery (Cat Boarding) |
| Hydrotherapy | Small Animals Boarding |
| Webcam Service | Stables |
| Send updates while you're away | |
1 News Articles
Latest News
---

21st Sep 2016


Continued Improvements

We were fortunate to be able to purchase one of Worcestershire's premier kennels and catteries in 2007, we have invested heavily in upgrades to our facilities to improve our boarders facilities and welfare, striving to give even better value for money and service to our clients.

Improvements include a new exercise paddock (we now have four) which means that our dogs can have extra time out playing per day on top of what they had already.
Dogs are now exercised for a minimum of one hour a day even when we are at full capacity.

More fencing and gates have been erected to improve security over the whole site.

Smoke alarms have been installed in all blocks.

Customers wanted longer opening hours, we think we have the longest in the County now!

Customers had trouble booking because of their working hours so the business is now networked to our residence enabling us to access the computer system and take bookings by phone after hours, we also have a new website with a booking request form page.

300 square meters of quarry tiling has been laid throughout the blocks to improve hygiene and appearance.

Our "Presidential Suites" are always popular for dogs that need the extra space but we only had the two. We were always having to let customers down because they were constantly booked out ...... so we built another one !

Kuranda dog beds are now available for every kennel for added comfort and we have new heating & airconditioning systems installed thoughout the site.

---
4 Customer Testimonials
Customer Testimonials
Some of the things our customers love us for...
18th Oct 2013

by Nicola Salter, Dyfed



Fantastic Place ! A Must For All Cats And Dogs !!

Our break was really enjoyable and it was great to hear that Rolo was so well cared for by all at Bewdley Boarding Kennels.

Rolo was immediately at peace under Mr Ditchfields (Mark) kind control & manner. Your service is second to none, the kennels are by far the best ive seen. And I love the fact that you play calming music to them all too !

I have great peace of mind, that when I go on vacation again, my best friend Rolo will be well looked after again, without doubt by all who work there, I cannot thankyou enough

---

1st Jun 2010

by Savina Barnes, Shropshire



Professional And Well Run Kennels

Our 2 x dogs are pampered pooches who used to stay in a luxury dog hotel when we went away when we lived in the North West. Since moving to shropshire we have struggled to find any kennels we thought would be suitable. However my partner was made most welcome when he was shown round Bewdley kennels, lots of questions were asked, and particularly about the daily routine of the dogs. We were happy to book them in for 10 days whilst we went abroad.

They came back looking well , and happy. That is always a very good sign. We got a lot of feedback from the kennels how they had been, how they had eaten and played etc, which is important to know.

We would recommend these kennels for the good service and care they give. Book early as like with all good kennels , they get booked up quickly.

---

22nd Mar 2009

by Nicola Salter, Dyfed



Top Class !!

We visited these kennels for a look around whilst we were staying with family in the area; their new dog wasn't getting on with ours and this was causing a problem for our visit. The staff were very friendly and professional and showed us around the kennel blocks and explained about their kennel routines in detail. The accommodation was top notch and very quiet compared to places we had used before; the dogs get exercise 3 – 4 times per day and they even have air conditioning units for use in the Summer! We didn't have Barney's vaccination card with us so they rang our vet to get the details of his kennel cough and annual booster. We shall certainly use them again when we are staying in the area or flying from Birmingham airport.

---
Fees
Fees are per dog, per day (includes any tax)
16.00 for a Small Dog
16.50 for a Medium Dog
17.00 for a Large Dog
17.00 for a Giant Dog
Further Information
We offer 10% discount for two dogs from the same household sharing a kennel, 15% for three, and 20% for four.
A 5% discount is also available for providing your pets' own food.
A further 10% discount is offered for bookings of a month or more.
Our "Presidential Suites" are £6.00 extra per kennel per day.
Additional heating (heat lamp) £1.00 per day.
Pick up / Delivery within a 10 mile radius, £8.50 one way £17.00 return.
All fees include VAT at the current rate and are subject to change without notice.
Map, Directions, and Driving Distance & Time
Bewdley Boarding Kennels Boarding Kennels,
Horsehill Cottage, Ribbesford, Bewdley, Kidderminster, Worcestershire DY12 2TT
Directions
DIRECTIONS FROM BEWDLEY TOWN CENTRE
Pass over the Bewdley Town bridge crossing the River Severn and up the Town centre hill.
Take the very sharp left turn by the side of the church signposted Ribbesford.
After 1/2 mile turn right for Heightington / Park End.
After 1 ¼ miles turn right for The Outdoor Centre/ Park End/ Bewdley Boarding Kennels, we are situated 200yds on the left.
From Birmingham: Take the main Hagley Road to the Quinton Expressway A456 through Hagley and Blakedown following Safari Park signs staying on the A456 through Kidderminster then take the B4190 to Bewdley town centre.
From Wolverhampton: Take the A449 to Kidderminster. Take the A456 through Kidderminster then take the B4190 to Bewdley town centre.
From Worcester: Take the M5 north, leave on exit 6 and follow the A449 to Kidderminster. Take the A456 through Kidderminster then take the B4190 to Bewdley town centre.
From Stourport / Gt Witley take the A451 and turn onto the B4194 signposted Bewdley (locally known as the switchback) and continue for approx 4 miles, turn left for Heightington / Park End, after 1 ¼ miles turn right for The Outdoor Centre/ Park End/ Bewdley Boarding Kennels, we are situated 200yds on the left.
Contact
Bookings, Queries & Appointments
Jo & Mark will be happy to discuss your queries about Bewdley Boarding Kennels Boarding Kennels including bookings, availability, and making an appointment to visit.

Visit our website:

www.bbkennels.co.uk

Phone Jo & Mark Ditchfield
on 01299 400793

Please tell us you found us on BoardingKennels.org