1 to 10 of 43 Customer Testimonials
---
28th May 2011

Peace of mind
We have just returned from a weeks holiday and like most dog owners we really hate leaving our beautiful dogs behind, but sometimes you need to. Until 2 years ago we would do anything rather than kennel our dogs, we have had some really dreadful and distressing experiences. Then we discovered Top Dog Luxury Boarding Dog Hotel and all our troubles are over. Snowy and Winnie have a holiday comparable with our own and when we get back instead of being greeted by sullen looks and grumpy dogs we are covered with licks and playful dogs in great health, obviously having greatly enjoyed their stay. Martin and Lesley and their staff take real care and their enthusiasm and dedication are real. As we left our two darlings, (alias the monsters) behind Paul said to me, as I stained for that last glimpse of them, that these people really care and immediately I knew this was true and that I could have my holiday safe in the knowledge that Snowy and Winnie are having fun and getting plenty of walks and cuddles. When Martin asked did I want them to have a cuddle before bed I thought he was joking, but no he was completely serious and of course I want my dogs to have cuddles before bed, just like they get at home. I cannot recommend Top Dog Luxury Boarding Dog Hotel enough. They take every care to ensure that your darling dog(s) have as much fun as you are having and that they look forward to their next visit and how wonderful it is to leave them with Martin, Lesley and the professional help knowing that all is well and your dogs will be happy even though you are not there with them. Just take a look at the accommodation, I could happily stay there myself it is so clean and comfortable. Nothing is spared to ensure that your dog is happy and enjoying their stay.

by Angela Howard, East Riding Of Yorkshire
---
25th May 2011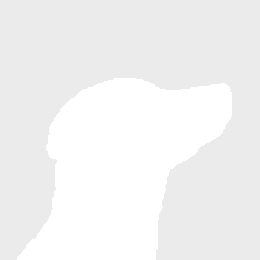 Total Peace of Mind
This is our dog Brians second visit to Top Dog and we will continue to use them for as long as possible. Martin and Lesley are the most helpful and dog friendly people we have had the good fortune to meet. As you drive through the lovely fields to reach Top Dog the first thing that grabs your attention is how well presented the grounds are. The field opposite the suites is completely secure for your dog to run around and play in. As you go through the door to the accomodation area everywhere is clean and fresh with calming music playing through the speakers. Brian stayed in the Alpine suite on his first holiday and in the Meadow on his second, each suite is painted individually. Every suite has a dog proof fireplace and shelving unit with a small flat screen TV, absolutely home from home for him. Upon our first booking Martin asked us to make a list of everything Brian does throughout the day including his quirky little games and eating habbits. We were struggling with his diet as he would not eat the dry food we had been recommended, however, having explained this to martin we were delighted to find that we no longer had that problem on our return as Martin had sorted his diet out for him and we have had no problem since. This Pet Hotel is nothing short of delightful, we know how hard it is to leave your pet when you take a trip away but Martin and Lesley go above and beyond to ensure your dog is fully exercised, played with, cuddled and has everything you could possibly give a dog to ensure their stay is nothing short of luxurious. Absolutely top marks for Top Dog.

by Justine Lopez, Lancashire
---
12th May 2011

Top Kennels Top Dog
We recently boarded our Maltese dog Monty with Martin and Lesley and were not dissappointed. Before we even booked him in we wrote a full A4 account of Monty's history, his likes, his dislikes and behaviours. Martin was a keen listener and took on board everything that was said about the dog. Montys room was beautiful, he was in Cartoon Room 2, with colouful pictures around the room, a TV set secured in the corner with all wires safely concealed, a small fire (for effect), and piped music, there is underfloor heated area. No doggy smell or bleach smell in this hotel! Martin and Lesley cater for your dogs every need and it is clear that they are passionate in what they do - this is more than just a business to them. Regular walks, bright and airy accomodation, food requirements catered for, lots of love - what more can you want for your pet. Martin is also very caring with the owners and because he knew we were anxious about leaving him at first as he had never been left, he rang us twice to update us and re-assure. I know Monty took a shine to Lesley and trusted Martin immediately. It totally shocked us when we picked Monty up and he ran down the corridoor to us, I then asked him to 'show me' your room and he ran back to Cartoon Room 2 and straight back inside - only a very happy little dog would do this. Many thanks Angela and Mike

by Angela Hayes, Cheshire
---
20th Apr 2011

Amazing Professional Dog Hotel with excellent loving staff and high quality rooms :)
I only have one thing to say and that is exceptional, never have I seen a kennels oops this is not a kennel it is a superb hotel.With such an interest in the dogs (or should I say my kids) every little detail is thought of and they really are a brilliant surrogate family. Uncle Martin and Aunty Leslie do an absolutely amazing job the place is spotlessly clean and the kids love going on their holidays and when you pick them up and they tell you all there little habits you know that they have spent a huge amount of time with them. Cookie even came back fitter and healthier if that was possible from all the long walks and play he had. The kennels provide a personnal plan for your dogs including having white boards with all there favourite words, treats, little mannerisms by each suite room door. The hotel kitchen also has whiteboards with exact requirements of each dog written down and even feeding times can be arranged and food cooked fresh if required everything is centred around what your doggy needs. The hotel is excellently built private rooms all with proper doors (no wire mesh here :) )and solid walls uncluding a comfort TV and fireplace a real home from home. recommendation of this hotel is 5 star wouldn't leave my babies anywhere else!

by Jo-Anne Glenn, Cleveland
---
29th Sep 2010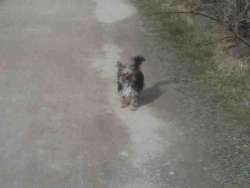 Second Home for our Lily
There was no doubt about where we would want our dog Lily (3.5 year old Teacup Toy Poodle X Chiahuahua) to board. We were only gone on holiday for a week to Crete, everything about Top Dog was BEYOND COMPARE. Lesley and Martyn are both clearly genuine dog lovers, and treated Lily like she was one of their own, with plenty of exercise, and a warm and loving 'second home ' We wouldnt take her anywhere else, Lily feels the same, and misses Martyn terribly, with all those tummy rubs and goodnight stories.

by Debbie Taylor, West Yorkshire
---
18th Sep 2010

Doggy heaven!
Oscar is our cheeky 9 month old white boxer. He is our little baby so when we booked a family holiday abroad both my partner and I were worried at the prospect of leaving Oscar at boarding kennels. When we discoverd Top Dog on the internet it seemed to good to be true so we did a round trip of over four hours to see for ourselves. From the moment we arrived we knew nothing was going to beat it. Excellent facilities in stunning surroundings!It was fabulous. We were shown around and we just knew Oscar would be very well looked after and would be having a five star holiday all of his own. While we were away Martin was happy to communicate how Oscar was getting on which put our minds at ease. He came back so happy I think he would of liked to have stay longer!! Martin and Lesley are really fantastic and you know they really love what they do. We are so pleased we have found somewhere we feel comfortable leaving Oscar in the future. Well worth the journey! Thank you so much to everyone at Top Dog , Oscar loved every minute of his time with you. See you again soon :) Mel,Mick and Oscar x

by Melanie Molloy, Cheshire
---
4th Aug 2010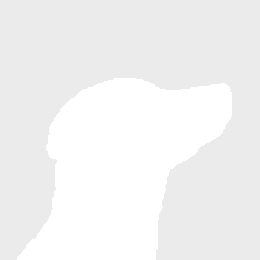 The Ultimate Dog Hotel
We have two bassett hounds Bessie and Rupert and they are our babies! They get what they want and we do treat them like our children! So as you can imagine it did concern us how they would be while we went on holiday. Usually they stay at my parents house so we never have to worry about them as they love grandma and grandad! But they took us all on holiday so they couldn't look after them. We saw Topdog in the local paper and thought well that sounds like a nice place so we went to have a look. We were greated by Martin, owner of topdog and he showed us round. We were so impressed by the cleanliness of the kennels and the rooms that they stay in(ours stayed in the seaside suite) they were cosy and spacious. Martin explained absolutley everything to us and answered all the questions i had and we saw photo's of dogs that had stayed there before and heard stories that made us feel like they really cared about the dogs that stay there. Topdog do supply bedding but we took our own sofa and tubs and bedding so they felt a little at home which was fine with topdog. We gave them a list of how we treat our babies and a list of things they needed to know so they could be looked after just as we would at home. We went on holiday and I was in constant text with Martin who is very honest with you and let me know how they were getting on everyday. I have to say I was still wondering how they were as it was their first visit at topdog and knew I would be able to tell if they were ok when we got back. We got home and went to pick them up straight away! They were soooo happy and their faces were so happy too we could tell that they had been spoilt and very well looked after. They knew their way around topdog and they adored Martin. I can honestly say we will definately be using topdog again and this time we will be able to go away and not be worried at all! I would recommend topdog to all dog lovers as it truly is the perfect place to take your dog! Thank you very much Martin and all at topdog xxxxx

by Chris & Donna Pickering, East Riding Of Yorkshire
---
19th Jul 2010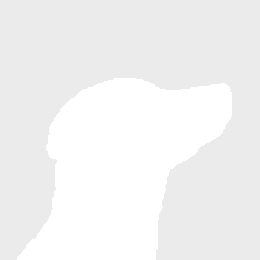 My new puppys first holiday
When my friend first told me that her two baby boys went to this posh dog hotel i would have never have believed there was such a place that exsisted. She took me along when Rosie was only new and we had already booked a family holiday. I was amazed the owners martin and leslie are so friendly and loving and welcoming. They took me round for a tour and explained everything, i absolutly loved it and was really content to know that Rosie was going to be so looked after in this clean, warm happy enviroment home from home. The rooms have their own outdoor run with lovely bedding and hammocks provided throughout their stay too, they are decorated amazing too. On the day we were going to drop her off of course we were emotional but martin and leslie made the whole experience for us amazing, they settled rosie in with us and she seemed very happy and contented. I texted martin during our holiday and was happy to hear she was having a great time there. We picked her up and she looked so well, perfectly groomed and clean. Rosie is going again in eight weeks when we go on holiday and i do not have any hesitations or concerns about her as I know how much she will be cared for by martin and leslie, we have them to thank so much for looking after our lovely Llhaso Apso Puppy Rosie and will be using them for the whole of her life.

by Jenny Nendick, North Yorkshire
---
19th Jul 2010

Like a 5 Star Hotel!
"Top Dog" was great for our dogs because not only did they all come back in 100% condition, one of them is diabetic and "Top Dog" is the first kennel where she was properly looked after and supervised during meal-times. It was clear upon collecting our dogs that they had all received plenty of air and exercise, and that they had been fully washed after walks. After sending our three dogs to this kennel, we will DEFINITELY be returning them here for future holidays! Thanks "Top Dog"!

by Olly Ward, East Riding Of Yorkshire
---
11th Jul 2010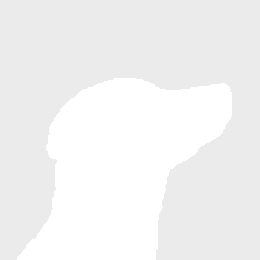 Mutley wouldn't go anywhere else!!
Mutley first stayed at Top Dog when it first opened. Mutley was only 6 months old and we didn't want to leave him in the usual kennel set-up, so when I went to have a look around I knew this was the best place to leave him. Mutley now stays at Top Dog whenever we go away and Lesley and Martin are like family to him. We know when he is there he is well looked after and we are confident that the care he receives is the best. We can tell that Mutley is happy there as he is always happy to see Martin and especially Lesley, as he showers them with kisses. Each dog has their own suite, all of which are exceptionally clean and beautifully decorated, equipped with radio, TV, air-con and a glowing fireplace complete with fireside rug. Each has an enclosed run and the dogs are exercised several times a day on a large field. All dietery needs are catered for and there is a groomer on site. We took advantage of the groomer when we left Mutley last and very smart he looked too when we came to collect him. Why else would our pampered pooch want to stay anywhere else!

by Lorna Crewe, East Riding Of Yorkshire
---