Ridge Hill
Customer Testimonials
1 to 10 of 11 Customer Testimonials
---
27th Jan 2018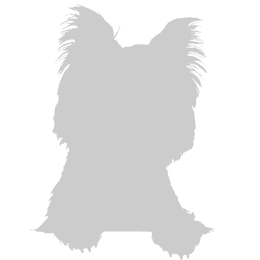 A Dogs second home
February 2016 - We have just used the kennels for the first time after a recommendation and were very pleased. Jodie was happy and obviously had had a good time and had been well looked after by the caring staff and owner. We will definately use again.

Thanks



by Michael Johnson, Cheshire
---
23rd Aug 2012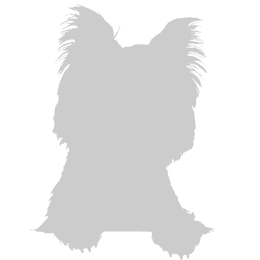 A great place to stay (if you are a dog).
We have used Ridge Hill for many years and have always been very happy. Sue and her team make the dogs welcome and look after them well. Duke never has a problem with staying either for one night or a couple of weeks, he always come home as enthusiastic as always.



by Colin Wilson, Cheshire
---
18th Aug 2012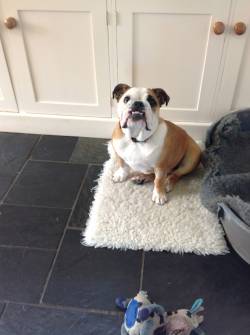 Highly Recommended
My 9 month old bulldog Poppy has just returned from her second stay at Ridge Hill boarding kennels.

On both occasions Poppy has arrived home happy, well fed and shiny groomed coat,evidence of well trained staff.

Many thanks to all the pleasant and helpful staff.

My advice is book early for a place at this very popular kennels.

Jacqui Rosenbloom. Cheshire.



by Jacqui Rosenbloom, Cheshire
---
10th Aug 2012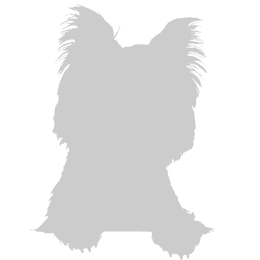 My Summer Holiday
I have just had the most marvelous holiday. My owner and I prefer to have separate holidays and I always go to Ridge Hill Kennels. The staff and very welcoming, knowledgeable and nothing is too much trouble for them; they pamper to my every need. When I arrived I was shown to my kennel. I had a spacious, luxurious kennel with a large comfortable bed, under floor heating, splendid views over the Cheshire countryside and unlimited free drinks. (I bet my owner didn't have that in her hotel!)

There is always plenty to occupy you at Ridge Hill Kennels, exercise, play, company and great food. My kennel was immaculately clean and I had my own private run. Some of my canine friends who share the same owner say that they prefer to share their kennel too. The staff can arrange this for you and you can take exercise with your friends or on your own.

I have already booked my next visit and recommend Ridge Hill Kennels to all my doggy friends.

"Wish you were here"

Harvey



by Harvey Framvern, Cheshire
---
29th Apr 2011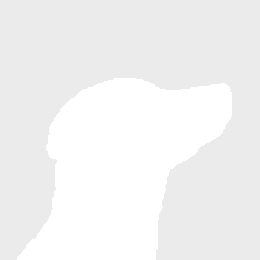 Great Kennels
We have left our dogs at one or two kennels in the Chester area over the last few years, some not so bad, some we would never return to. On personal recommendation and the fact that the kennels had achieved an award pointed us in Sue's direction On our first pre visit to Sue what impressed us was her concern for standards - i.e. injections required, feeding requirements, bedding and number of staff per dog. We picked up immediately that her obvious love of dogs combined with these high standards would say to us this would be the place! We can honestly say that our dogs were in splendid condition when we picked them up, and were very happy and contented. Sue is obviously a good manager, and a dog lover! Give them a try!

by Ian Silverton, Cheshire
---
4th Apr 2011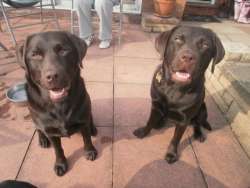 HIGHLY RECOMMENDED
This was our first time using kennels and from our first visit to view the kennels I knew this was the ideal place for us. We had a tour around the kennels and the staff made us feel very welcome and you could see that the dogs were very important to them. The inside of the Kennels were so clean, infact spotless, there was lots of space inside the kennels and you could see the dogs in there looked very happy and content. Myself and my mum who was also a first time kennel user both have chocolate labradors and excercise is very important so the idea of them being able to run and play in the enclosed field twice a day was perfect for us. When we collected the dogs they both looked so happy and we could tell they had a brilliant time. I would 100% use Ridge Hill again and definately recommend.

by LEE CARR, Manchester
---
29th Mar 2011

I must say after looking at other kennels, Ridghill Kennels were outstanding. It was so important to us after never having to use kennels previously, to choose a suitable kennels for our labradors. We and our dogs were made very welcome on a visit previously. Ridgehill was perfecr for us, spotless clean, lovely staff, lots of space for a good run and best of all, they both were very happy dogs when we collected them,we would be happy to leave our dogs there at any other time. There were other kennels near home but we chose the perfect one for us which is a 50 minute drive away, but well worth it. Thanks again Sue. The Foster and Carr family x

by Carole Foster, Manchester
---
6th Mar 2011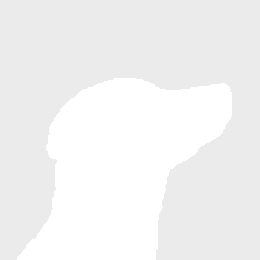 HIGHLY RECOMMENDED
I would highly recommend Ridge Hill kennels. My dog Sascha regularly stays at Ridge Hill and always comes home very content and well looked after. The facilities are first class, and the staff are very friendly. I have used many kennels in the past and these are by far the best. First Class Kennels.

by Chris Price, Cheshire
---
28th Feb 2011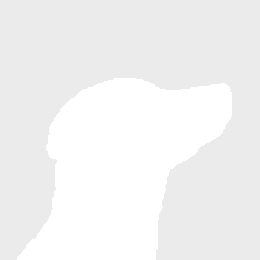 Excellent kennels with great service.
Ridge hill kennels is the best kennels in the area. My dogs are more than happy their playing with all their friends the only problem is they don't want to come home! The kennels are very modern and fresh and the staff cannot do enough for our dogs. I would recommend these kennels to anyone who wants their dogs to have a stress free holiday.

by Rhi Atkin, Cheshire
---
5th Jul 2010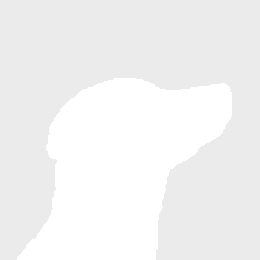 Jess.Border Collie. A happy & contented dog.
Our elderly, temperamental & disabled border collie Jess,returned home a different dog...groomed & 'full of beans'...leaping about like a young dog, obviously happy and well looked after.She had never been to kennels before. We were very impressed with the kennels & the lovely staff. Just wish we had discovered it sooner even though it is a fair distance from Liverpool but well worth it. Our thanks to Sue Williamson & her staff. M.P.McCann. Woolton. Liverpool, Merseyside. June 11th-June 24th 2010.

by Marguerite McCann, Merseyside
---