1 to 10 of 10 Customer Testimonials
---
27th Feb 2013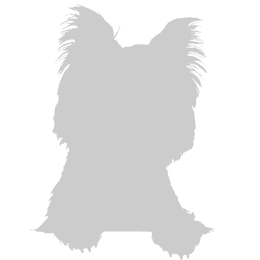 A HOME FROM HOME!!
At the Rhyddings you can guarantee that your pet will have the best holiday too!


We were so worried about putting our pampered little puss into a cattery because she is such a timid little cat.

Last year I searched for the 'best' and Pepsi had her first summer holiday at the Rhyddings Pet Hotel and it was like home from home for her.

When we picked her up she was a very, very happy and content little kitty and not in the least bit stressed.

Recently we couldn't get Pepsi into the Rhyddings, our own fault for leaving it too late so we had to go elsewhere and it was a bad experience for her, she was very stressed and very, very nervous when we picked her up and it took a few days before she was calm again!

It is evident that The Rhyddings cater to ALL your pet's particular needs and that you pets are truly looked after as if they were their own. We wouldn't go anywhere else!


It is the perfect place for our little girl!

Many thanks Jo, Chris And Stefanie!!




by Maggie Gill, West Yorkshire
---
26th Apr 2012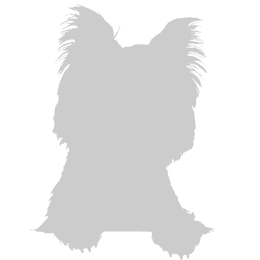 Great Kennels
Our looney rescued 6yr old Jack Russell, Rooney, has been a regular boarder at the Rhyddings over the last two years. No one could describe Rooney as an easy dog - he is a ball of fire !. However Chris, Steph and the team have taken the time to get to know how to handle him and he always comes home happy and contented & in great condition. Not something we could say about other kennels we have tried.

It means a lot to us to know that we have found a place that we can leave him in where we know that he will be well looked after & cared for. No hesitation at all in recommending The Rhyddings to anyone.



by Phil Bland, West Yorkshire
---
24th Nov 2011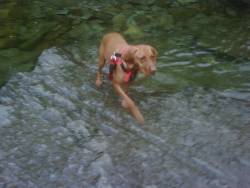 Best choice for Kennels by far!
Following a couple of bad experiences with other kennels we were recommended to try The Rhyddings. It was the best decision we could have made. Going away on holiday is tough enough anyway when you have a family pet, however Jo & her team have made it much easier. Our Hungarian Vizsla Diego comes back in fantastic condition and is always well looked after. They treat him like he is one of their own! I don't write many of these but felt it was important to recommend The Rhyddings as they do a fantastic job. Keep up the good work!



by Abe Avdiyovski, West Yorkshire
---
27th Oct 2011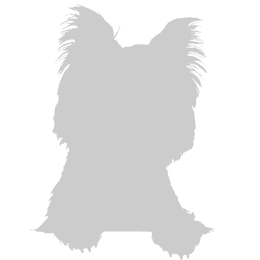 Cleo's holiday 'home from home'
We were delighted when Jo and Chris opened the Ryhddings, and our two labradors were able to to enjoy the excellent care and attention they offered. Now we only have one much loved elderly labrador left, and feel we can leave her in their care with confidence that she has as much of a holiday as we do!

We have nothing but praise for the way she is looked after, evidenced by the fact that she always seems reluctant to come home!!!



by Bob Greening Jackson, West Yorkshire
---
18th Oct 2011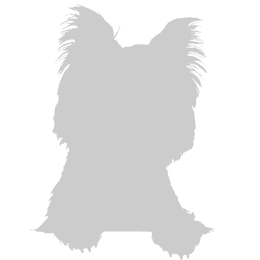 Exceptional staff and facilities
We have used various kennels over the years but none compare to the Rhyddings. We have a habit of choosing sick dogs and therefore it is even more important that when we leave them they are in safe hands. Ruby had a significant health problem a couple of years ago whilst at the Rhyddings and their prompt management of Ruby in recognising then getting her to the vets made a bad situation far less stressful for her and for us.

Ruby is completely blind but absolutely loves the Rhyddings. She is safe in their hands and is treated normally whilst with them which adds to her quality of life significantly. Maisie is more timid than Ruby but they both drag us into the kennels and don't even look back when we leave them. We can't thank the staff enough for their kindness and caring and would not leave the girls anywhere else.



by Jane Welby, West Yorkshire
---
17th Oct 2011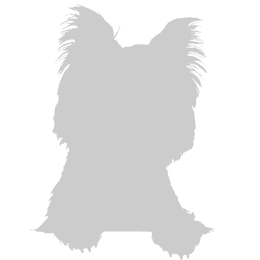 The Best!
My two labradors have been frequent visitors to The Rhyddings for the last four years. I travel frequently. When I am away, it is important for me to be sure that my dogs are safe and happy. The standard of accomodation is superb, spotlessly clean, the staff are always friendly and care greatly about the well-being of their "guests". Nothing is too much trouble.

Labradors are always enthusiast dogs, but I still feel that the ultimate approval for a quality kennel comes from the dogs themselves - mine always eagerly pull me in when arriving for a stay, and they bounce up to greet the staff.



by Richard Barrett, West Yorkshire
---
12th Oct 2011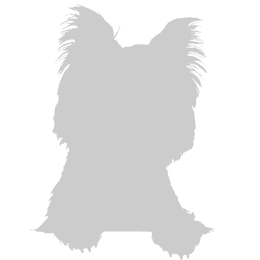 Superb Kennels
Having looked at many many local kennels with which to entrust our Golden retriever puppy,most of which were trlu awful in our opinion it was worth sheer delight that we found "The Rhyddings" Kennels.

Nothing quite compares to the care attributed to the dogs ,which is undoubtedly helped by the staff to dog ratios,the fact that it is not too large and the supreme cleanliness of the kennels .The owners and staff are real dog lovers which shines through.

Look no further in your kennel search than The Rhyddings!



by Mark Woffenden, West Yorkshire
---
27th Jul 2010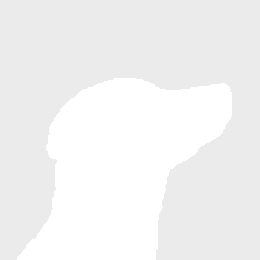 The Rhyddings
I have been taking my dogs to The Rhyddings Kennels since Jo & Chris took over, I have always felt my dogs have been well looked after and walked and exercised as is stated. I would recommend the Kennels to people who want to go on holiday and know there dogs are being well looked after. The family are very friendly and helpful.

by Hayley Middlebrook, West Yorkshire
---
15th Apr 2010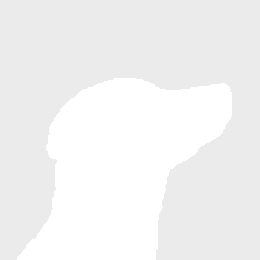 fabulous
i first used these kennels last year,after i had visited a few others in the area only to be dissapointed i stumbled upon these... and all i can say is brilliant.i turned up out of the blue to have a little look round an was very impressed. as my beloved chow chow had never been in kennels before i was slightly worried how she would settle but after a talk with the owners i was reassured she`d be fine. on the day of departure i felt confident enough to take her myself and must say i didnt have a worry in the world about how they would care for her and look after her. she was their 2 weeks an when we came back it was very obvious they had spent time getting to know her as anyone who knows chows will tell you they are very stubborn and suspicious of strangers..but she came stolling out like she owned the place. the kennels are immaculate and i would be happy to reccomend to every dog owner i know. and mine is going back their in october again

by Nicola Reeder, West Yorkshire
---
13th Feb 2009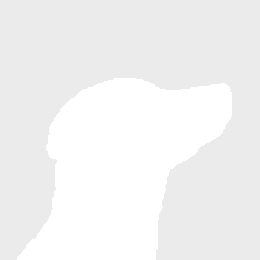 Home from Home
My Dog Albie has been going to the Rhyddings since he was 5 months old. We had never used kennels before as our old dog always stayed with my parents. Albie went for a half day prior to his holiday, we were shown around the kennels and all the kennels have underfloor heating which is important for me as our main holiday is generally in January/February and Alibe is not an outside dog.

They look after Albie as if he was their own. The Kennels are imaculate, Jo and Chris really understand dogs. The kennels are clean and have plenty of indoor and outdoor space.

Albie is happy to be left with them. He always looks forward to visiting the food area - typical labrador.

I would highly recommend the Rhyddings for your dogs to have a happy holiday.

by Sheila Rush, West Yorkshire
---