Encouraging & Advising Higher Standards in Boarding Kennels
Where there are no high standard kennels, we advise & encourage new caring & quality kennels to start up at www.kenneldesign.com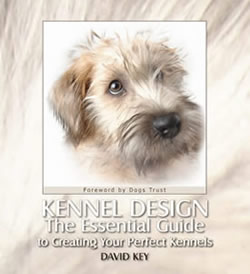 Boarding Kennels in the UK
Latest Guests Gallery

The 20 most recent dog guests added from across the UK
Click me for a closeup!

Click to visit us & see more guests...




Added on 7th July 2016:




Great Danes Baxter & Dill. They own the plac!

Click me for a closeup!

Click to visit us & see more guests...




Added on 7th July 2016:




Border Collie OUR Poppy! Lovely Lady, loves the hosepipe

Click me for a closeup!

Click to visit us & see more guests...




Added on 7th July 2016:




Boxer Bostin Austin. Babe

Click me for a closeup!

Click to visit us & see more guests...




Added on 7th July 2016:




Labrador Oldie Honey. The wise one! Getting older & stiffer but still the boss

Click me for a closeup!

Click to visit us & see more guests...




Added on 7th July 2016:




Springer Spaniel Babe Alfie Moon. SOO good & so hungry!

Click me for a closeup!

Click to visit us & see more guests...




Added on 7th July 2016:




Weimaraner Sebastian. SUPERSTAR!

Click me for a closeup!

Click to visit us & see more guests...




Added on 7th July 2016:




Labradors Bertie & Mellow. Mother abd daughter owners

Click me for a closeup!

Click to visit us & see more guests...




Added on 7th July 2016:




Airdale Jorjie. LUNATIC!

Click me for a closeup!

Click to visit us & see more guests...




Added on 7th July 2016:




Border Collie Megan. 15 Years old!

Click me for a closeup!

Click to visit us & see more guests...




Added on 7th July 2016:




Labrador Mellow. Mellow lives with Honey

Click me for a closeup!

Click to visit us & see more guests...




Added on 7th July 2016:




Hungarian Vizsla Archie & GSD Nala. Both exchausted

Click me for a closeup!

Click to visit us & see more guests...




Added on 7th July 2016:




The 2 Sebastians. Poochon Sebastain & Weimaraner Sebastian both regulars who love each other

Click me for a closeup!

Click to visit us & see more guests...




Added on 7th July 2016:




Regulars. Cocker Spaniels Finlay, Murphy & Bichon Frise Peppa

Click me for a closeup!

Click to visit us & see more guests...




Added on 7th July 2016:




Labrador Zealous Zeus with a mouthful. Zeus lives with Springer Barney

Click me for a closeup!

Click to visit us & see more guests...




Added on 7th July 2016:




Border Collie Sam. Sam lives with Pippin

Click me for a closeup!

Click to visit us & see more guests...




Added on 7th July 2016:




Border Collie Perfect Pippin. Pippin lives with Sam

Click me for a closeup!

Click to visit us & see more guests...




Added on 7th July 2016:




Ab Fab. x Phoebe Dalamation X

Click me for a closeup!

Click to visit us & see more guests...




Added on 7th July 2016:




Boxer Babe OUR Red. Just for the day

Click me for a closeup!

Click to visit us & see more guests...




Added on 7th July 2016:




Louis Chihuahua X & Bichon Peppa. They love each other

Click me for a closeup!

Click to visit us & see more guests...




Added on 7th July 2016:




GSD Nala. Such a good girlie
Boarding kennels with photos:
Listed by: County, Town, Business Name:

Luxury Dog Hotels, Intimate Kennels & Home Boarding
Luxury Dog Hotels have underfloor heated bedrooms of at least 8ft x 8ft (2.4m x 2.4m) which is almost 40% larger than standard kennels, with solid privacy walls for feeling of safety, glass doors to let in maximum daylight, and with just 2 to 25 bedrooms.
Suites have at least 2 indoor areas as well as an outdoor area.
Rooms are single indoor accommodation with an outdoor area.
Intimate Boarding Kennels & Home Boarding have less than 10 rooms.


Boarding Kennels
Boarding Kennels should have sleeping areas of at least 4ft x 6ft (1.2m x 1.8m) with an exercise area. These also have more than 10 kennels:

---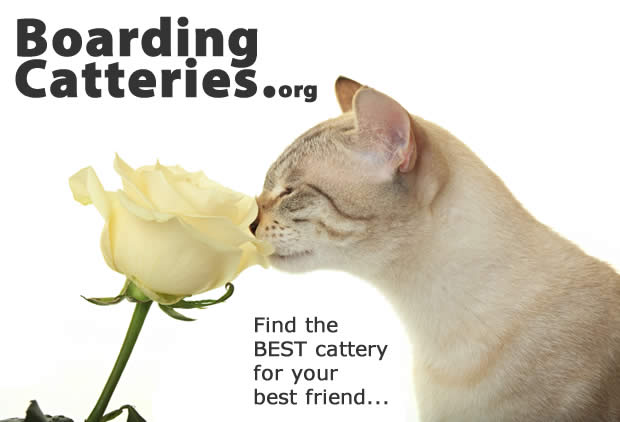 NEW: Boarding Cattery Directory - click me!